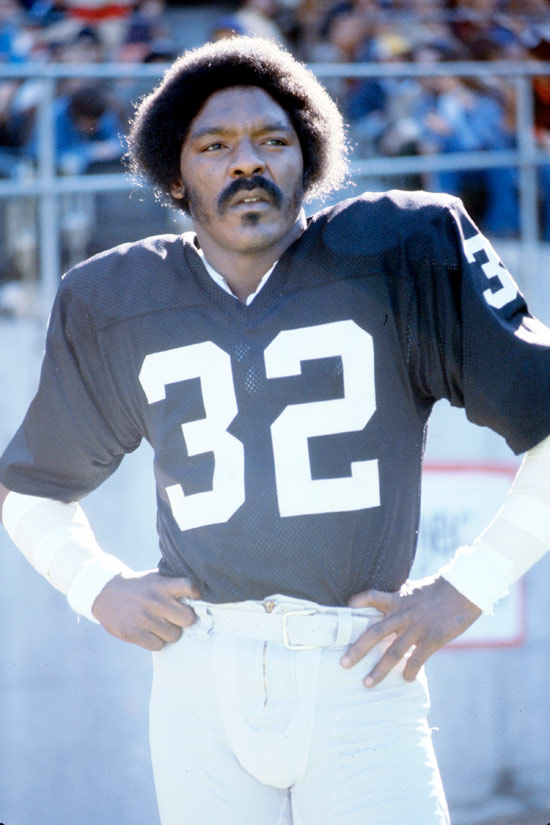 Former Oakland Raiders defensive back Jack Tatum died today (July 27th) at the age of 61. The cause of death was due to a heart attack. He will be remembered as the sixth-most feared defender in NFL history.
He was called the "Assassin."

Jack Tatum was one of the hardest hitters in the NFL, a Pro Bowl safety who intimidated opposing players with bone-jarring tackles that helped make his Oakland Raiders one of toughest teams of its era. He's also a player who will always be tied to one of the game's most tragic moments – a hit in a preseason game that left New England Patriots receiver Darryl Stingley paralyzed from the neck down. Tatum died Tuesday at age 61 in an Oakland hospital. The cause was a massive heart attack, according to friend and former Ohio State teammate John Hicks. Tatum had battled diabetes and other health problems for years, Hicks said.

The collision with Stingley happened Aug. 12, 1978, at Oakland Coliseum.
Stingley was cutting inside when he lunged for a pass which fell incomplete. Bearing down at full speed from the opposite direction, Tatum met Stingley while the receiver was off balance and leaning forward. Stingley crumpled to the ground, his fourth and fifth vertebrae severed. Over the years, Stingley would regain limited use of his body, but he spent the rest of his life in an electric wheelchair. He died in 2007.

There were never words of consolation or an apology from Tatum, and the two players never spoke after the hit. "It was tough on him, too," Hicks said of Tatum. "He wasn't the same person after that (hit). For years he was almost a recluse."
Be the first to receive breaking news alerts and more stories like this by subscribing to our mailing list.