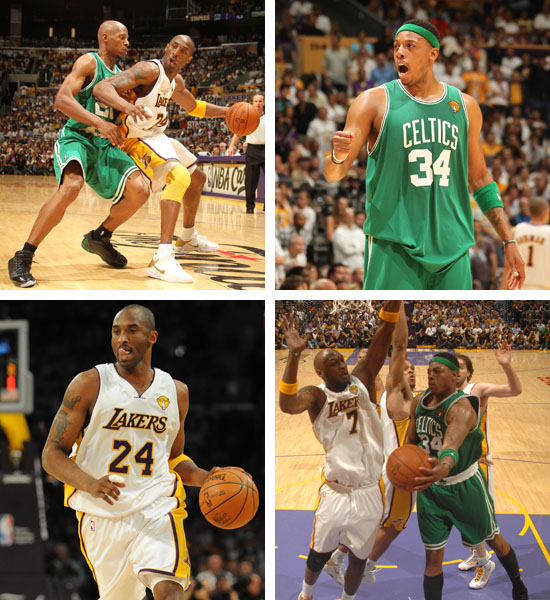 Sunday night (June 6), the Boston Celtics showed up in Los Angeles at the Staples Center and tied the series (1-1) between the Los Angeles Lakers. Ray Allen (of the Celtics) pretty much carried the whole team on his back this game. Allen hit an NBA Finals record, eight 3-pointers, on Sunday night with 32 points and 2 assists, and led the Celtics to a victory by 9 points (103 – 94). LA Laker Kobe Bryant, who had 21 points, had something to say about his team's loss:
"It's the most important game. Game 1 was the most important, Game 2 was the most important, now it's Game 3," Bryant said. "It's just the next game, simple as that."
The Celtics' Rajon Rondo achieved a triple double with a total of 19 points, 12 rebounds and 10 assists. Rondo said:
"The best part about getting a triple-double is getting a win," Rondo continued. "That's pretty much it. It would be pointless to get a triple-double and lose the game."
Game 3 will be in Boston Garden at the TD Banknorth Garden Tuesday June 8th on ABC at 9PM/ET!
Be the first to receive breaking news alerts and more stories like this by subscribing to our mailing list.