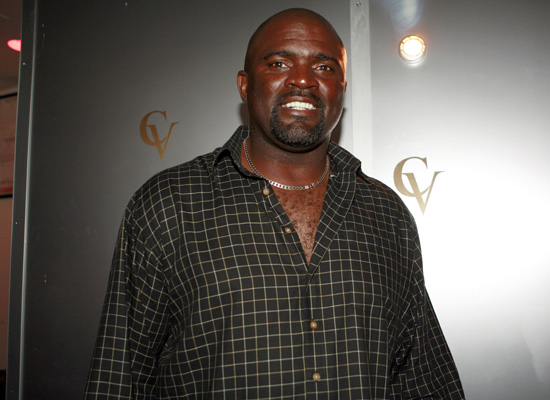 After being accused of rape, locked up, defended by his wife (she says he's being set up)released on bail AND relieved of his duties as a spokesman for Nutrisystem, Lawrence Taylor is finally trying to share his side of the story. Sources close to the former pro football player told TMZ that he doesn't deny being in the same room as the 16-year-old prostitute, but his lawyer will argue that he didn't have sex with her, which would clear of him of third degree rape charges.
As one source put it, Lawrence engaged in a "masturbatory act" and that was it. According to New York law, "A person is guilty of rape in the third degree when … he or she engages in sexual intercourse with another person less than seventeen years old."

Interestingly … in the criminal complaint against the alleged pimp, authorities allege Taylor engaged in "sex acts" but there is not mention of sexual intercourse — a requirement for 3rd degree rape.
So it's sounding like dude could possibly get off on a technicality. Interesting…
And even though police found a condom when they searched the place, LT's lawyers plan to argue that it wasn't his and that he didn't use it.
Be the first to receive breaking news alerts and more stories like this by subscribing to our mailing list.