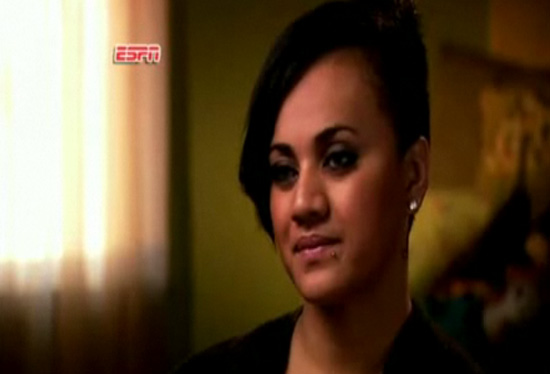 There been has been a whole lot of curiosity about what actually happened the day that Cincinnati Bengal Chris Henry died. Apparently, Chris had accidentally fallen out of the back of a truck being drove by his fiance, Loleini Tonga. But later, word got out that the NFL player had "threatened to kill himself" moments before he allegedly jumped from the back of the truck (instead of "falling").
Well until now, his fiance has not said a word to the press. Check out what she had to say in response to all of the negative chatter about her relationship with Chris Henry below:
"I wasn't going fast. Maybe he was scared because he saw someone calling the police". Tonga told Barr that Henry jumped, rather than fell, from the back of the pickup.

"He jumped," she said. "He jumped. He jumped from the back of the car." Tonga didn't give a specific speed, but she said she wasn't driving fast in the 35-mph zone. "I know I wasn't going fast at all because I was trying to drive slow because I knew he was in the back standing up," she said. She also told Barr that she didn't stop because there was nowhere to stop on the road.

A neighbor, Lee Hardy, said on the day Henry died that he heard Henry say that if Tonga kept driving, he'd jump from the truck and kill himself. Tonga doesn't think that was the case.

"I have no idea what was going through his mind," she said. "But as far as him wanting to end his life, no, he had too much going on. I know he wouldn't want to be gone away from his kids. He loves his kids. And everything was going really good. It's just that one day …"

SOURCE: NECOLE BITCHIE
Continue reading for the video!
Be the first to receive breaking news alerts and more stories like this by subscribing to our mailing list.