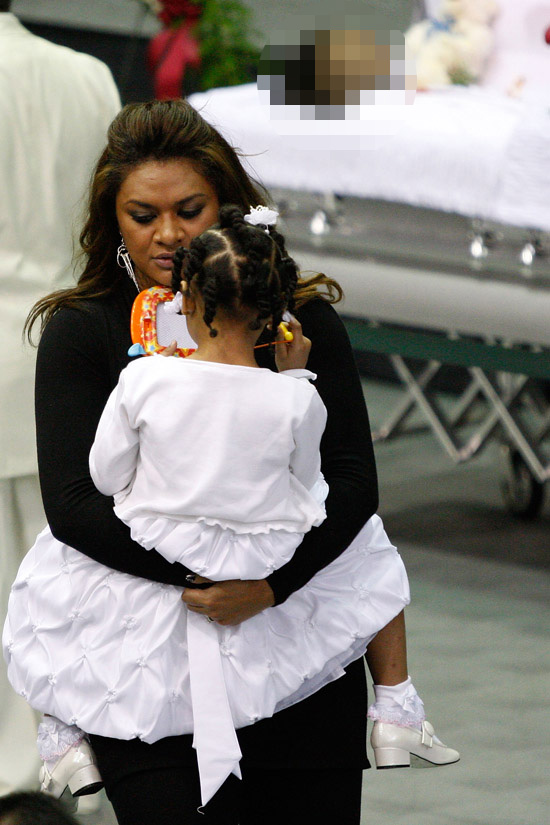 A funeral service for Cincinnati Bengals Wide Receiver Chris Henry was held at the Alario Center Tuesday (Dec 22) in Westwego, Louisiana. The NFL football player (jersey #15) died last Thursday (Dec 24) after he fell out of the bed of a pickup truck in North Caroline during a domestic dispute with his fiancee Loleini Tonga, who is pictured above with their daughter Seini.
Tonga brought the everyone to tears with an emotional speech that capped the service, which was open to the public and attended by Henry's close friends and family members, along with his teammates (including Chad Ochocinco) and anyone else who wished to pay their last respects.
"Can't nobody feel what I'm feeling right now," Tonga said. "We loved each other very much. People say I helped change his life. No. He changed mine. "We were supposed to get married in three months but I'm going to wait until I see him again."
It has got to be hard having to plan a funeral just days after you were planning your wedding. And it's got to be even harder to attend a funeral just days before Christmas. We definitely feel for Chris' family right now. Continue reading for a couple of more pictures from his service.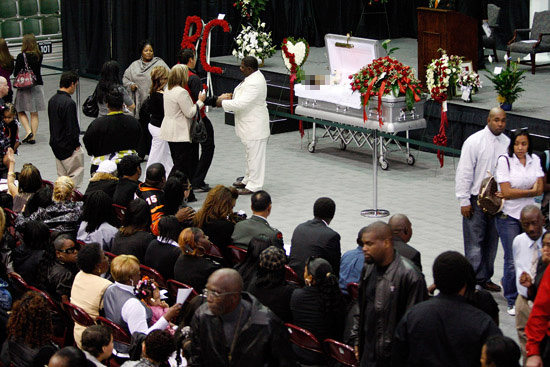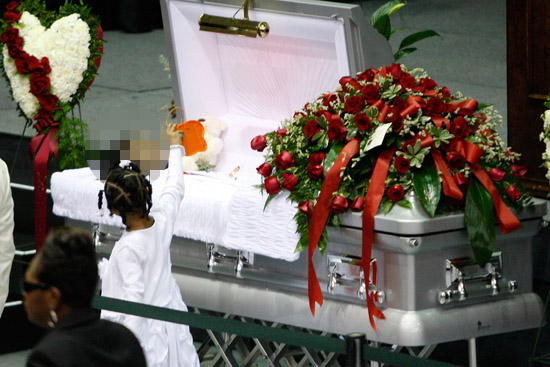 ** Out of respect for Chris Henry's family and our readers, we digitally edited his face out of the shots of his open casket.
PHOTOS: GETTY IMAGES
Be the first to receive breaking news alerts and more stories like this by subscribing to our mailing list.