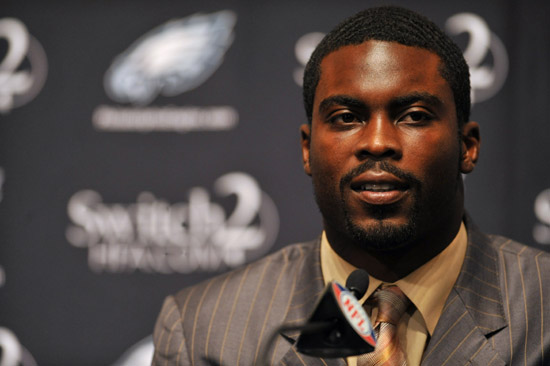 So it looks as though Michael Vick is going to get a second chance in the NFL after all. The former Atlanta Falcon was given a one-year deal with the Philadelphia Eagles, with an option for a second year. The first year is worth $1.6 million while the second year is worth $5.2 million, according to AP. A special clause in his contract says that none of the money is 100% guaranteed, so the Eagles won't be facing any financial risk if Vick doesn't make the team.
"I think everybody deserves a second chance," a somber Vick said Friday, a day after signing with the Philadelphia Eagles. "We all have issues, we all deal with certain things and we all have our own set of inequities. I think as long as you are willing to come back and do it the right way and do the right things and that you're committed, then I think you deserve it. But you only get one shot at a second chance, and I am conscious of that."
The three-time Pro Bowl pick served 18 months in federal prison for running an illegal dogfighting ring and was reinstated into the NFL after being shunned in 2006.
For more on this story, visit this link here.
Be the first to receive breaking news alerts and more stories like this by subscribing to our mailing list.