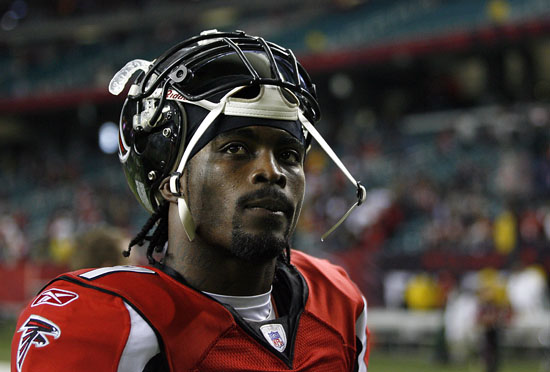 As of Friday (Jun 11), Michael Vick is a free agent. He was officially released by his home team, the Atlanta falcons, and is free to sign with any team in the National Football League (NFL). Falcons general manager Thomas Dimitroff says it's something they've been thinking about for a while now.
"We did our due diligence. We've been searching around the league and were looking for some interest as far as a trade. In the very end, we came to a conclusion that it was time. It was best for both us and Michael Vick to move on, to turn the chapter," Dimitroff said in a statement.
What about other teams? Are they looking to sign the now ex convict?
"But in the very end, without mentioning the teams, they just felt like it was not the right time to do it for them," Dimitroff said. "We just decided to move forward."
How did Vick feel after receiving the phone call saying that he's been released from his team and no other teams are (currently) looking to trade for him?
"He was accepting of it, as you could imagine," Dimitroff said. "He was expecting it, I'm sure. He was upbeat. We respect him as an individual and as an athlete in this profession. It was the right thing to do. I'm happy that we had a conversation today."
But there's a silver lining in every cloud. Despite Vick's suspension from the league, him being released from the Falcons does allow him to negotiate with other teams since after all, NFL franchises are allowed to sign suspended players. He's also free to consider looking for options in the Canadian Football League or the United Football League, the latter of which is set to open play in the fall.
"Everybody already knew that Michael would not be playing with the Falcons," said Joel Segal, Vick's longtime agent said. "He's just taking it one day at a time."
SOURCE: AJC
Be the first to receive breaking news alerts and more stories like this by subscribing to our mailing list.