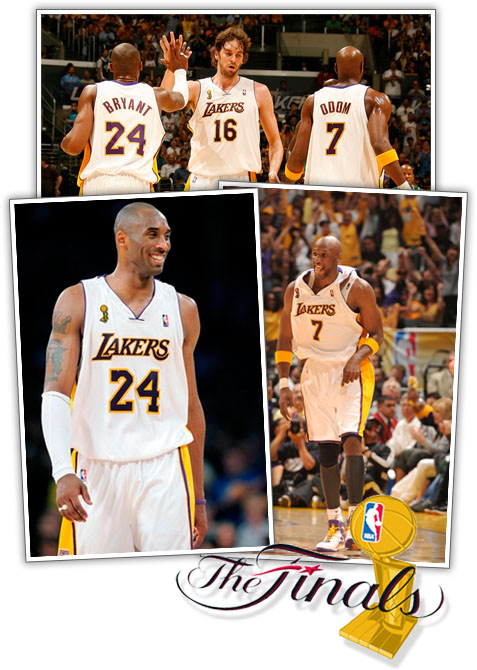 (PHOTOS: GETTY IMAGES)
The Los Angeles Lakers took Game 5 last night against the Boston Celtics. The Lakers won by 5 and are now headed back to Boston (103-98). The series are in Boston's favor (3-2). Kobe Bryant scored 25 points, 7 rebounds and 4 assists. Pau Gasol totaled 19 points, 13 rebounds and 6 assists. Lamar Odom put up 20 points, 11 rebounds and 2 assists. The Lakers need to win 3 consecutive games in order to become champs, while on the other hand the Celtics only need one. Kobe Bryant spoke to reporters after Game 5 and he said:
"In training camp if you told us, 'We'll give you two games that you have to win to win a world championship,' we would have taken it in a heartbeat," Bryant said. "This is a great opportunity for us."
Game 6 airs Tuesday (June 17) @ 9PM on ABC. Video reactions below.
Be the first to receive breaking news alerts and more stories like this by subscribing to our mailing list.