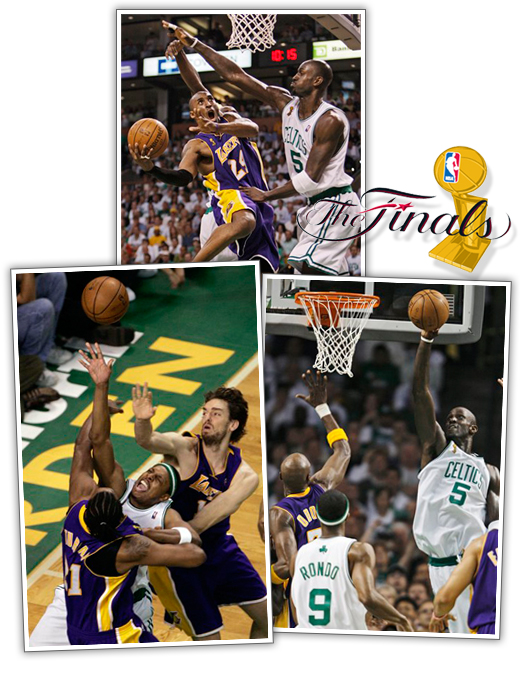 The Boston Celtics played at home last night and cheated their way to a victory against the Los Angeles Lakers. If you watched this game you'd know they did too. Uncalled fouls and backcourt violations. The series has just begun though it's not over. The Celtics are currently leading the series (1-0). The final score of Game 1 was (98-88). Kobe Bryant rocked Paul Pierce in the 2nd half of the game leaving Pierce injured and off the court. He then dramatically returned back to the court. Was it fake? You be the judge. Kevin Garnett totaled 24 points and 13 rebounds. Ray Allen scored 19 points, 8 rebounds and 5 assists. Paul Pierce had 22 points and 4 rebounds. Paul Pierce responded about his "injury" in Game 1:
"When I came down I thought I felt a pop, I thought I tore it," Pierce said "When I got in the back I could put some weight on it, I knew needed to be out there for my team."
Kobe Bryant scored 24 points, 6 assists and 3 rebounds. Pau Gasol had 15 points, 8 rebounds and 4 assists. Derek Fisher put up 15 points, 6 assists and 4 rebounds. The Lakers will play Boston at home again in Game 2. I'm pretty confident that they'll be ready in Game 2.
Game 2 airs Sunday @ 9 on ABC. Check out the video below.
Be the first to receive breaking news alerts and more stories like this by subscribing to our mailing list.