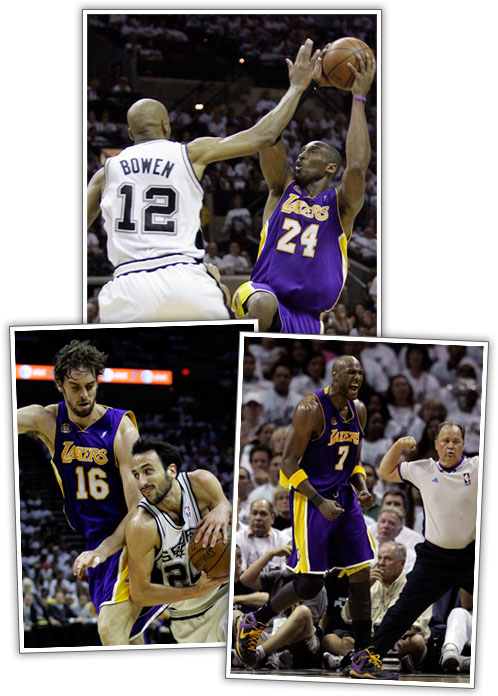 I must say it's coming to an end with the San Antonio Spurs. The Los Angeles Lakers won the away game last night by two (93-91). The Lakers go home in Game 5. L.A. haven't lost a home game in the series yet so it's not looking too good for the Spurs. The Lakers are leading the series (3-1). Kobe Bryant totaled 28 points and 10 rebounds. Pau Gasol scored 10 points, 10 rebounds and 6 assists. Lamar Odom put up 16 points, 9 rebounds and 3 assists. Kobe stated at the end of the Game 4's win:
"It is a big step for us," Kobe said, "Tonight we came out and did a much, much better job to win in this building in this particular game. It's big for us."
Game 5 airs Thursday (May 29th) @ 9PM on TNT.
[poll id="28″]
Be the first to receive breaking news alerts and more stories like this by subscribing to our mailing list.