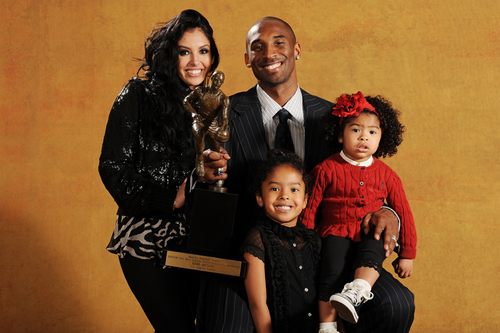 The best player in the league, Kobe Bryant, finally got what he deserves today and was crowned MVP of the year. Kobe Bryant should have received this award years ago but now he has to wait no longer. Kobe had some words in honor of him winning MVP:
"I really don't know what to say to be honest with you. It's a blessing and such an honor to be here. To recieve this award, I can go through a list of thank you's. My family, they enabled me to be the best I can be.., training everyday and they give up so much to sacrifice for me to be able to train and prepare for games and I'm just very honored and blessed to be here." Bryant said.
He also mentioned that his team [The Los Angeles Lakers] helped him out a great deal:
"I couldn't have won without my players, my teammates. This is a team award. This is not an individual award. This is an award I couldn've won on my own. If that was the case I would've won when I was averaging 40," He laughs and continues. "This gets done because we all do it as a union. I can't thank these guys enough. These are my guys, these are my brothers. Let's get ready for tomorrow."
Game 2 airs Wednesday (May 7) @ 10:30PM on TNT
Be the first to receive breaking news alerts and more stories like this by subscribing to our mailing list.