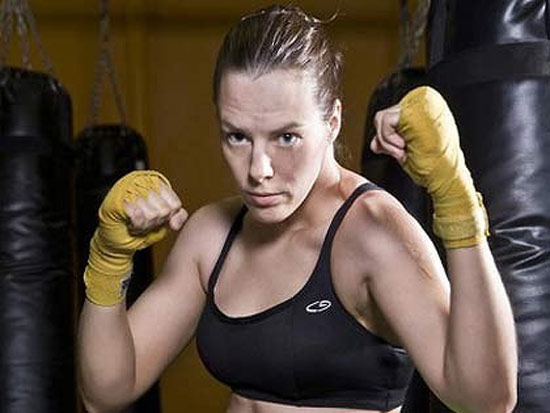 A 30-year-old kick boxer by the name of Adrienne Simmons died on Monday after being struck with a left hook during a three-round fight in Florida. Simmons was left unconscious after taking a devastating blow from her opponent, which led officials to end the fight and send ringside doctors in to treat her.
After being treated, Simmons was able to sit up and talk, but shortly afterwards collapsed again….and was airlifted to a hospital where she died. Her boyfriend, coach, and opponent are all upset over the matter and are claiming that there was no ambulance on duty and that it took a hour to get her to the hospital.
"It took over half an hour after the incident for her to even be loaded onto a gurney for transport," Simmon's boyfriend Chike Ajuda told press.
This is really sad…somebody needs to be held responsible.