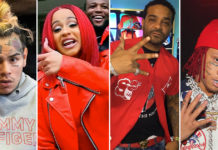 Tekashi 6ix9ine (who will from this point forward be referred to as Tekashi SNITCH9ine) has been singing his heart out on the stand in his Manhattan federal court case all week ... and in the process, has outed a few high profile rappers as gang members.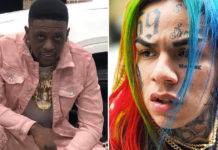 Boosie Badazz has made it known that he does not support Tekashi 6ix9ine after the rapper snitched on his associates.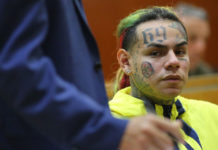 Y'all's "King of New York" Tekashi 6ix9ine is out here snitching and pointing fingers at his homies who committed serious crimes for the police. Maybe he's just looking to stock up on prison mates he knows real well? Because this ain't how a real gangsta is supposed to move.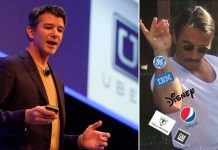 Following #DeleteUber becoming trending topic, social media is now coming for Uber's CEO for dry snitching on other CEOs who are working with Donald Trump.
Benzino ain't no snitch. The producer gave an interview with VladTV and briefly discussed his nephew's upcoming trial. Gai Scott was recently convicted of...