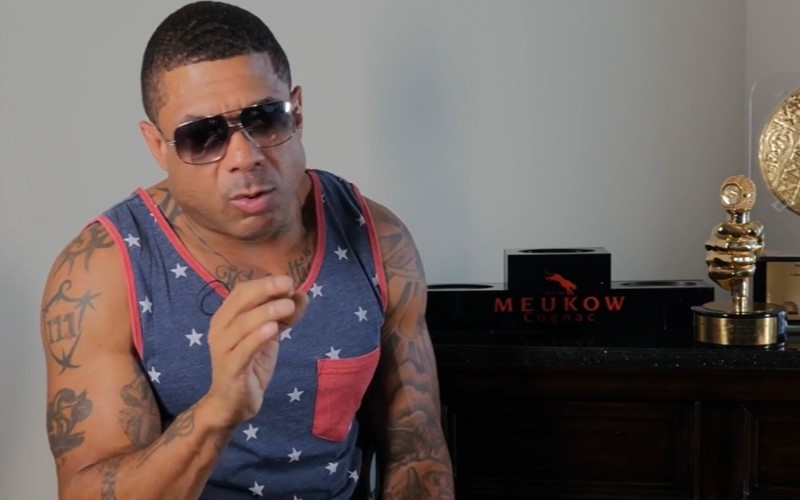 Benzino ain't no snitch. The producer gave an interview with VladTV and briefly discussed his nephew's upcoming trial. Gai Scott was recently convicted of shooting Benzino in 2014, yet the former Love & Hip Hop Atlanta star refuses to confirm Scott as the shooter.
Zino testified to the grand jury and maintains that he doesn't know who shot him. Scott was only taken into custody because he confessed to the crime. Zino refuses to "snitch," not just because Scott's family, but because he abides by the rules of the street he grew up with.
"If you sit there and say yea he shot me, and he gonna do 100 years, that's snitching on him… the reason why that code is so important is because when you're in the streets, and you're doing dirt you don't want people snitching on you… We're living in some f**ked up times right now when I grew up it was different; you would get f**ked up royally for snitching."
While he's totally against snitching, he concedes that sharing information to authorities or the court may be beneficial for those who don't live the street life.
Shockingly, he also shares that his no-snitching mentality may have been influenced by his father. According to Benzino, his father, who served 20-25 years in prison, had major ties to the Italian, Irish, and Columbian Mafias.
Though Scott confessed and his lawyer is building a self-defense argument, don't expect Benzino to help the prosecution any time soon.
Be the first to receive breaking news alerts and more stories like this by subscribing to our mailing list.