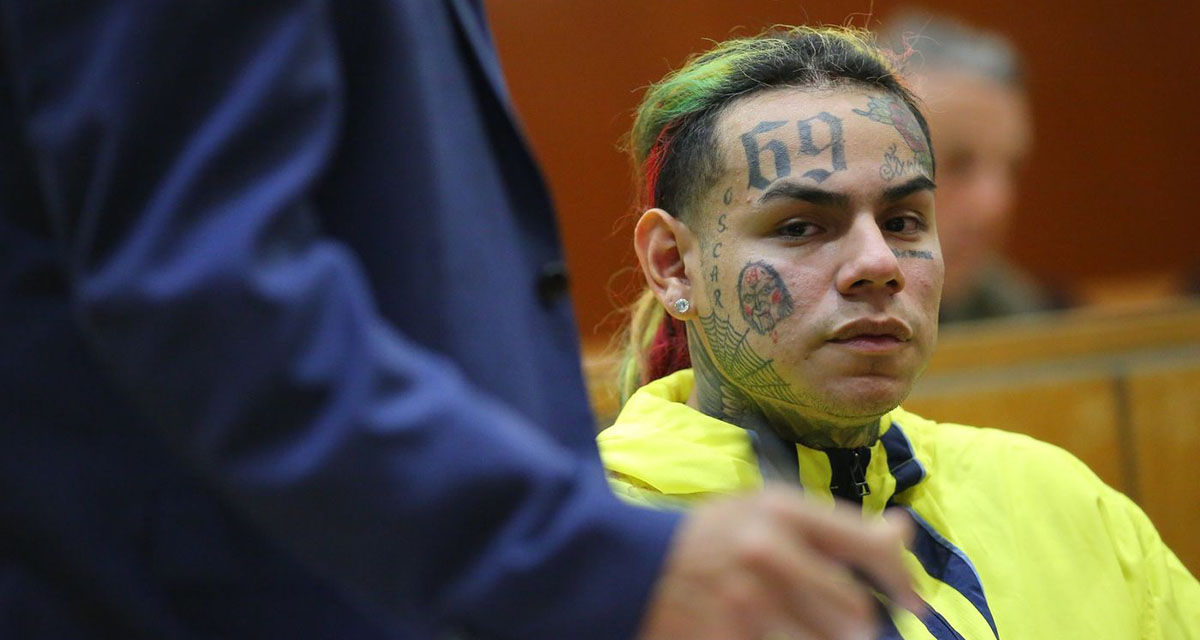 They say prison can break a man, and by all accounts, it would seem that the time behind bars is softening the spine of the ruggish thuggish My Little Pony known as Tekashi 6ix9ine.
According to TMZ, the so-called "King of New York" dropped a dime on his associates as indictments started rolling out like hot tortillas on a conveyor belt against his boys Kintea McKenzie (aka Kooda B), Anthony Ellison and Denard Butler.
Kooda B has specifically been named as a suspect in the shooting of Chief Keef back in June of last year, and TMZ says Kooda B was allegedly paid $10,000 to do the shooting and that Tekashi specifically singled his former associate out to police.
"Tekashi spoke with investigators and pinned him as the trigger man at the Keef shooting last June in Times Square," according to the report.
The other gentleman, Anthony Ellison, is the man accused of kidnapping and assaulting Tekashi so it's less of a surprise that he'd drop a dime on him.
For those who know better (mainly people with common sense, life experience, and over 30) it was obvious that Tekashi was nobody's legit gangster so those who expected him to actually uphold the no-snitching street code (mainly those without common sense, no life experience and under 25) were fooling themselves.
To all of the rodents who used to run around doing Tekashi's dirty work back in the day: be afraid, be very afraid. Your name might fall from Dennis the Menace's chapped lips and the po-po will slap you with some brand new wrist jewelry you definitely don't want.
Be the first to receive breaking news alerts and more stories like this by subscribing to our mailing list.