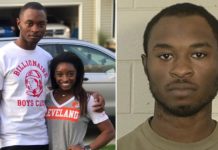 Simone has made her first statement regarding the arrest of her brother for a triple murder and her sympathy is with the victims. The four-time...
The 4-time Olympic gold medalist took home her sixth all-around title at the U.S. Gymnastics Championships and did so in historic fashion.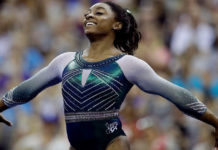 Biles, a five-time Olympic medalist, competed in the 2019 U.S. Gymnastics Championship in Kansas City, Missouri and became the first person EVER to attempt and land a double-twisting, double somersault dismount from the balance beam in a match.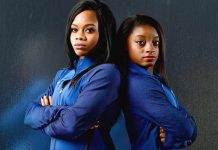 Gabby Douglas seemingly victim-shamed Aly Raisman stating women have the responsibility to "dress modestly and be classy" after Raisman accused a former USA Gymnastics team doctor of sexual abuse. Simone Biles quickly responded to Douglas' tweet and expressed her shock and disappointment.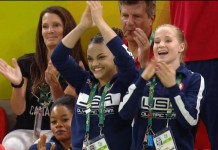 Four years ago, Gabby Douglas was America's sweetheart. Everyone adored her bright smile and wanted to know about the first African-American to win the...