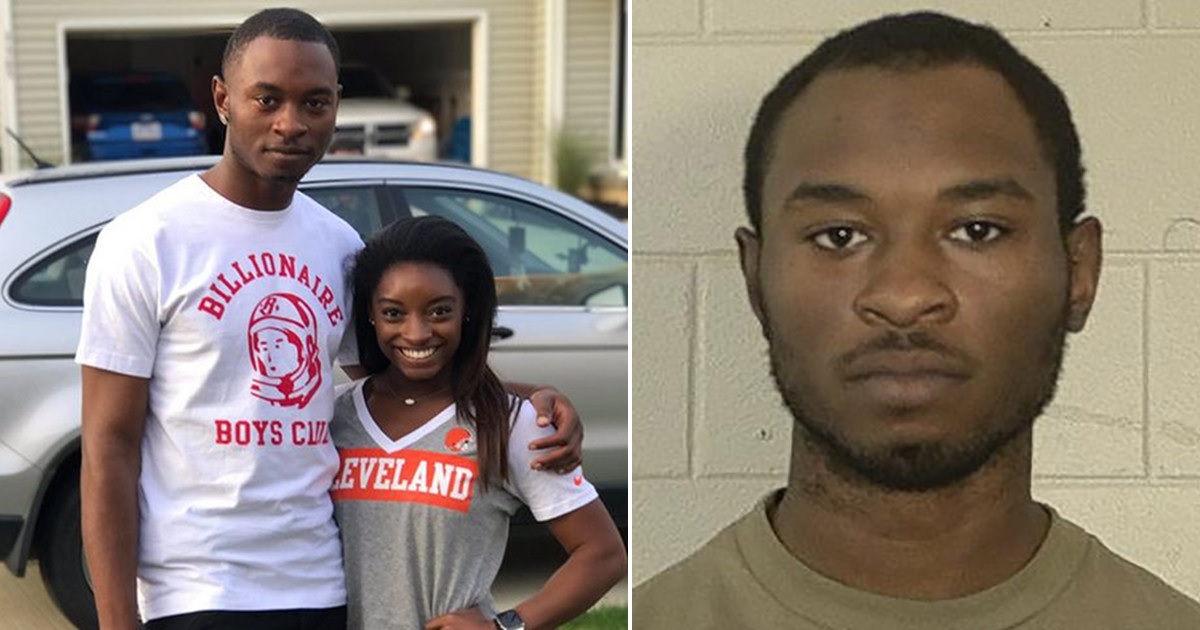 Simone has made her first statement regarding the arrest of her brother for a triple murder and her sympathy is with the victims.
The four-time Olympic gold medalist admitted she was "having a hard time processing" the news of her brother's in a statement she released on Twitter on Monday night (Sep. 2).
"My heart aches for everyone involved, especially for the victims and their families," she writes.
"I do want to express my sincere condolences to everyone affected by this terrible tragedy," she continued.
still having a hard time processing last weeks news pic.twitter.com/GU0nQt2PZY

— Simone Biles (@Simone_Biles) September 3, 2019
Biles' brother, Tevin Biles-Thomas, was arrested last week for a New Year's Eve shooting in Cleveland, Ohio that left three people dead.
The shooting occurred in an Airbnb when an "uninvited group" showed up to the property and refused to leave. Biles-Thomas then opened fire in the crowd, wounding multiple people and killing three.
Biles-Thomas—who was on active duty in the army at the time of his arrest—was charged with murder, voluntary manslaughter, felonious assault and perjury. He remains the only person charged in the case.
Exclusive video obtained by @cleveland19news shows Tevin Biles-Thomas escorted to a jail cell in Southern Georgia. Biles-Thomas will be brought back to Cleveland next week. He's accused of taking three lives and ruining dozens of others. FULL STORY TONIGHT AT 10/11 pic.twitter.com/R4VmwvtVvl

— Hannah Catlett (@ReporterHannah) August 31, 2019
Until Monday's statement, Simone Biles had mostly remained silent on her brother's arrest. She spent her Labor Day weekend with friends to "drink happy thoughts."
Her boyfriend, Stacey Ervin Jr., also shared how Biles and her family were dealing with the unfortunate news.
"The strongest people I've ever met have not been given an easier life," he wrote in an Instagram story on Friday. "They've learned to create strength and happiness from dark places."
Due to their mother's drug and alcohol addiction, Simone and her brother did not grow up together. She was adopted by their grandfather and his wife, while Biles-Thomas was adopted by their great aunt.
She did share a photo of him in 2017.
my brother tevin | everyone says we look like twins but we don't see it pic.twitter.com/WnljD48rMQ

— Simone Biles (@Simone_Biles) September 11, 2017
Biles-Thomas has not yet entered a plea and court records do not show an attorney representing him.His Cleveland arraignment is scheduled for Sept. 13.
Be the first to receive breaking news alerts and more stories like this by subscribing to our mailing list.