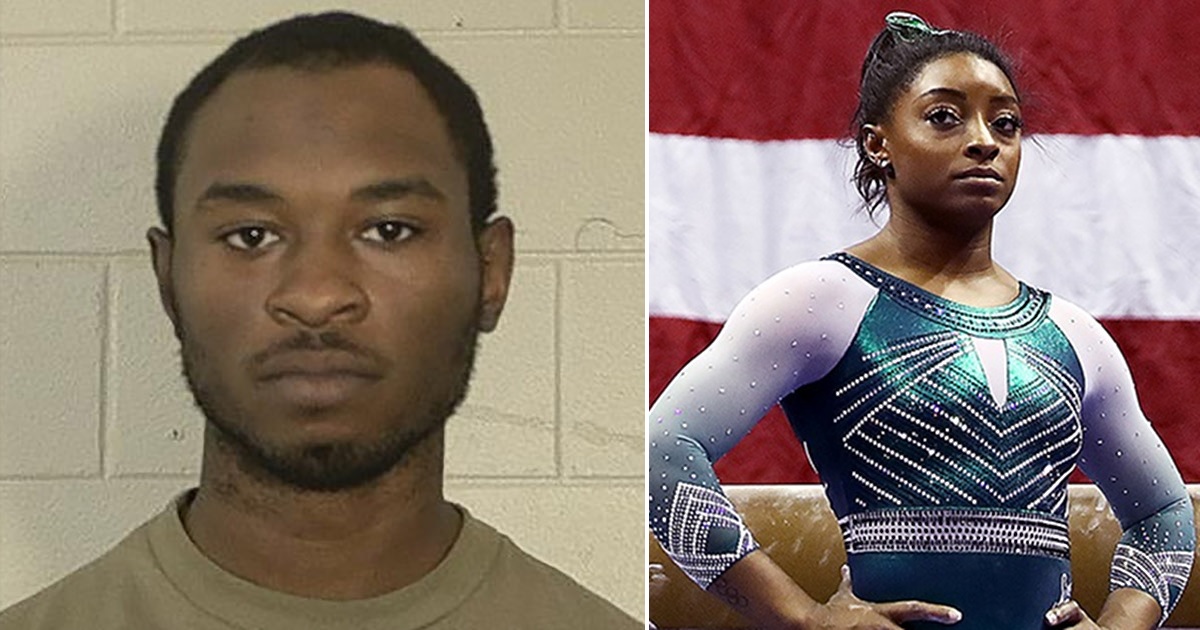 The brother of Olympic gymnasts Simone Biles has been arrested in connection to a triple murder in Ohio.
Tevin Biles-Thomas was arrested at Fort Stewart in Georgia—where is on active duty in the army—on Thursday (Aug. 29) and charged with murder for a New Year's Eve shooting in Cleveland that left three young men dead and injured two other people.
Biles-Thomas, 24, was charged with six counts of murder, three counts of voluntary manslaughter, five counts of felonious assault, and perjury.
He is currently being held in Liberty County jail in Georgia. It's unknown if he has obtained counsel or when he'll be extradited to Ohio.
According to Cleveland police, the fatal shooting occurred when uninvited guests arrived at an Airbnb on New Year's Eve. When the uninvited people refused to leave, Biles-Thomas pulled out a gun and opened fire into the crowd of people.
Toshaun Banks, 21, and Delvante Johnson, 19, were pronounced dead on the scene. Devaughn Gibson, 23 was later pronounced dead after being transported to a hospital.
Cuyahoga County Prosecutor Michael C. O'Malley praised Cleveland police for the arrest after the eight-month-long investigation.
"The relentless persistence of Cleveland Police Homicide detectives helped secure an indictment in this case," O'Malley said in a statement. "It is through their hard work that we can begin to seek justice for these victims."
An arraignment for Biles-Thomas is scheduled for September 13th.
Biles-Thomas and his sister, Simone, were raised in Ohio and were both adopted by their maternal grandfather and his wife. Simone calls them dad and mom.
Back in 2017, Simone shared photos of her brother, Tevin.
"My brother tevin," she wrote. "Everyone says we look like twins but we don't see it."
my brother tevin | everyone says we look like twins but we don't see it pic.twitter.com/WnljD48rMQ

— Simone Biles (@Simone_Biles) September 11, 2017
Biles—who recently made news for successfully performing two gymnastics skills never done before—has not explicitly commented on her brother's arrest. However, she did share a tweet late Thursday night.
eating my feelings don't talk to me

— Simone Biles (@Simone_Biles) August 30, 2019
Be the first to receive breaking news alerts and more stories like this by subscribing to our mailing list.