Tag:
National Anthem Protest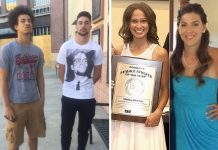 Shocking video footage showing two women assaulting a man for the so-called "crime" of kneeling during the national anthem at a Lakers game has gone viral on social media.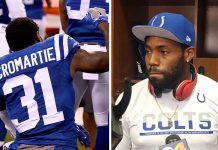 Antonio Cromartie's wife Terricka believes her husband was let go fro the team because he decided to kneel during the anthem.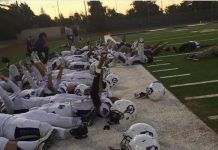 With Colin Kaepernick kneeling beside them, Castlemont High School football players opted to lay on the ground with their hands in the air during the National Anthem.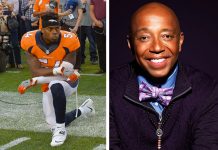 Simmons, who is an activist fighting for equal treatment himself, called Marshall a "great American hero."