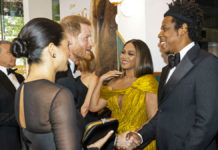 Beyoncé and Jay-Z were spotted chatting it up with The Duke and Duchess of Sussex (Prince Harry and Meghan Markle) on the red carpet of the UK premiere of "The Lion King" in London.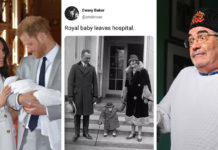 It hasn't even been a week since Prince Harry and Meghan Markle's Royal Baby has entered the world, and he's already the subject of apparent racism from a prominent British figure.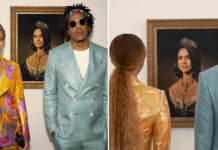 Though hip-hop's royal couple weren't in attendance at the ceremony in London to physically accept their trophy, the couple posed with the award and thanked the Brits for honoring them in a video message that was played during the show featuring a surprise nod to Meghan Markle.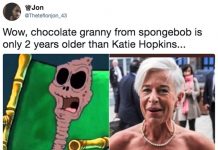 When Katie Hopkins—an old, dried up crustacean—came for the insanely beautiful Meghan Markle, Twitter used a bunch of hilarious memes putting the 43-year-old beside folks who are OLDER and prettier than her to let her know she looks terrible for her age, or, as someone put it, she's "43 going on 93."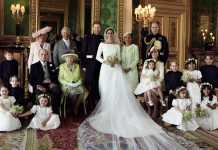 Prince Harry and Meghan Markle have released the official family portraits from their Royal Wedding, which took place Saturday (May 19) at Windsor Castle in London.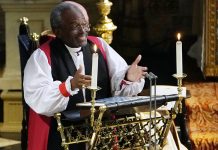 Bishop Curry stole the show with his sermon, and Black Twitter was more than here for it!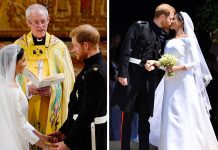 The born British royal and U.S. actress—best known for her role in the popular American TV show "Suits"—tied the knot in a ceremony that will go down as the most culturally diverse Royal Wedding in history.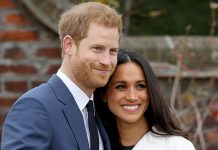 Amid all of the questions surrounding Prince Harry and Meghan Markle's Royal wedding is one big one: Who is walking Meghan down the aisle?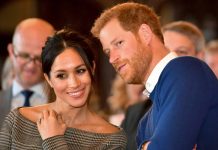 A top etiquette expert has pointed out that the British royal family has made a "huge mistake" in the days leading up to Prince Harry and Meghan Markle's royal wedding.