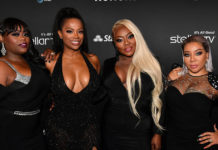 XSCAP3 is taking a hiatus and XSCAPE reunites…at least according to Mama Joyce.
The 90s group just kicked off their highly-anticipated reunion tour, but they're already looking towards the future. The group is taking advantage of their comeback and moving full-steam ahead with new music and a new manager (sans Kandi Burruss).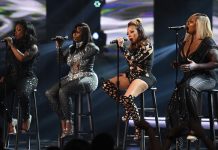 The popular 90's girl group performed their hits "Understanding" and "Who Can I Run To" before closing their set with the classic "Just Kickin' It."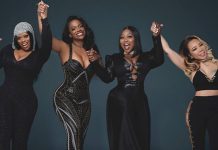 The Bravo reality show will feature all four members (Kandi Burruss, Tiny Harris, LaTocha and Tamika Scott) as they prepare for their first performance together at the Essence Festival.
Nearly two decades since the release of their third and last album, Xscape is prepared to perform together again, as well as record new music.