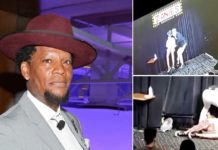 D.L. Hughley gave fans and the internet quite the scare after fainting on-stage during a recent comedy show in Nashville and is in need of many well-wishes.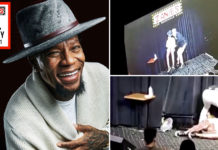 D.L. Hughley has fans concerned about his health after video footage surfaced showing him fainting in the middle of a comedy show and being dragged off the stage.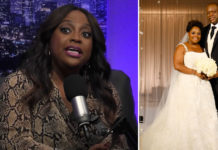 Sherri Shepherd's contentious divorce from Lamar Sally and messy custody battle once dominated blog headlines. And now she's revealing why she married the "sorry-ass dude" in the first place.
Terry Crews and D.L. Hughley got into a war of words over comments Hughley made about Crews' sexual assault allegations against his former talent agent Adam Venit.
Some people love putting their foot in their mouth and D.L. Hughley is the latest celebrity to crack a joke that leaves Twitter cringing in response. Immediately following his black tie VIP dinner Monday night (Nov 2), NFL star Kerry Rhodes hosted a bowling bash at Lucky Strike Lanes &...