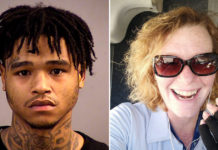 An Indiana man is facing serious charges after he allegedly shot and killed a postal worker who refused to deliver his mail because of his "aggressive" pet chihuahua. 21-year-old Tony Cushingberry-Mays was arrested Wednesday (Apr. 29) and charged for the murder of USPS mail carrier Angela Summers.
A family's doorbell camera captured a DoorDash driver taking a sip of a milkshake he was supposed to delivering, but they didn't know what happened until the next day when they checked the footage.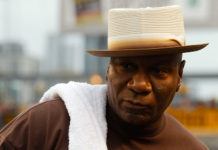 Ving Rhames says he was held at gunpoint by police in his Santa Monica home after a neighbor called 911 to report that a "large black man" had broken into his house.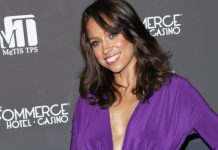 Claiming a "number of people" have suggested she run for political office, Dash announced that she wants to run for Congress in her home state of California. Needless to say, Twitter made it crystal clear that we don't want to see the "Clueless" star in politics.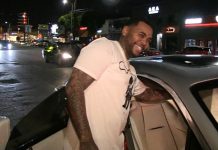 Kevin Gates is, once again, opening his mouth to say something incredibly stupid.