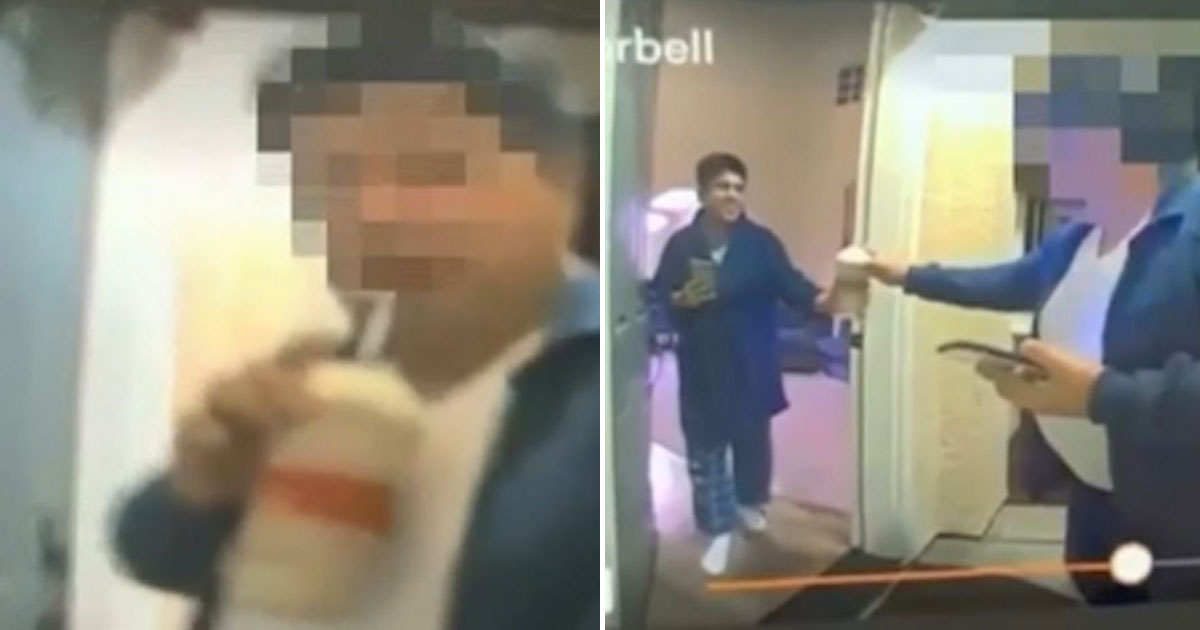 Thanks to a number of popular smartphone apps, ordering food from restaurants is hella easy and hella convenient. And most of us who use these restaurant delivery services trust that our food will be handled with care and arrive untouched.
But, unfortunately, that wasn't the case for one teenager whose delivery driver took a sip of the milkshake he ordered … and the whole thing was caught on camera.
According to Fox40, earlier this month, 14-year-old Stockton, California resident Rishab Malhotra used the popular DoorDash app to order himself a cookies and cream milkshake from Cold Stone Creamery.
The next day, when Rishab's dad was reviewing the footage from their doorbell's security camera, he saw the delivery driver drinking out of Rishab's milkshake before handing it over to the teen, who answered the door.
"I looked at it, 'Hey, the guy who delivered the food was sipping out of my son's Cold Stone,'" said Rajesh Malhotra. "(I thought), 'Whoa, that's crazy.' I mean, how can someone jeopardize the product like that, especially the food?"
Rishab told Fox40 he enjoyed his cookies and cream milkshake until the next day when he found out he wasn't the only one who consumed the drink.
"My dad told me to check out the video from last night and once I checked it out I brushed five, six times," Rishab said. "I felt really disgusted."
The Malhotra family says they're glad no one got sick from the incident, but the experience has ruined food delivery services for them.
"We have trust between the company and the drivers," Rajesh Malhotra said. "Once that trust is broken, we can't go back."
Now all the family wants is an apology from DoorDash and a promise from the company that what happened to them won't happen again to someone else in the future.
"They just need proper training and then an apology, 'Hey, what you did was wrong.' And we want to make sure he doesn't do that to other people," Mr. Malhotra said.
The Malhotras said they immediately reported the incident to DoorDash and even provided a video so they could see what happened for themselves, but the company has yet to respond.
Be the first to receive breaking news alerts and more stories like this by subscribing to our mailing list.