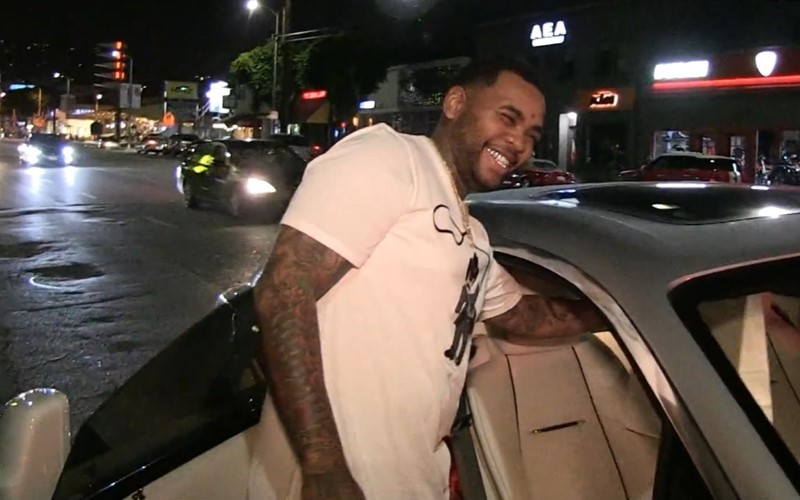 Kevin Gates is, once again, opening his mouth to say something incredibly stupid. TMZ caught up with the rapper and for some strange reason, asked for his opinion on the disastrous Louisiana floods and President Obama's response.
The Baton Rouge native laughed and chuckled at the floods that killed 13 people and reportedly damaged 146,000 homes. The rapper then offered this sage advice:
"They shoulda got an ark."
I don't know exactly what's funny about 30,000 people needing rescue from the worst US natural disaster since Hurricane Sandy (2012), but Gates' remark is insensitive and just plain stupid. But I guess we should learn to expect such nonsense from the rapper.
Gates found himself in hot water after revealing himself as part of the "All Lives Matter" crowd. "I don't believe black lives matter… all lives matter," he said in a February 2016 interview with 106 KMEL's Shay Diddy.
Most recently, during a Power 105.1 interview, he spouted a "black-on-black crime" defense to justify his stance.
"We kill each other. But as soon as a white boy kill one of us, everybody going hooping and howling and all that stupid ass shit."
Mind you, this is also the same man that also admitted to having sex with his cousin and once kicked a girl out of his bed for not sucking his dog's d**k.
Yeah, something is seriously off with this guy and I'm not quite sure why the media keeps asking him to weigh in on political matters or for him to speak at all. Can we just be done with him already?
Be the first to receive breaking news alerts and more stories like this by subscribing to our mailing list.