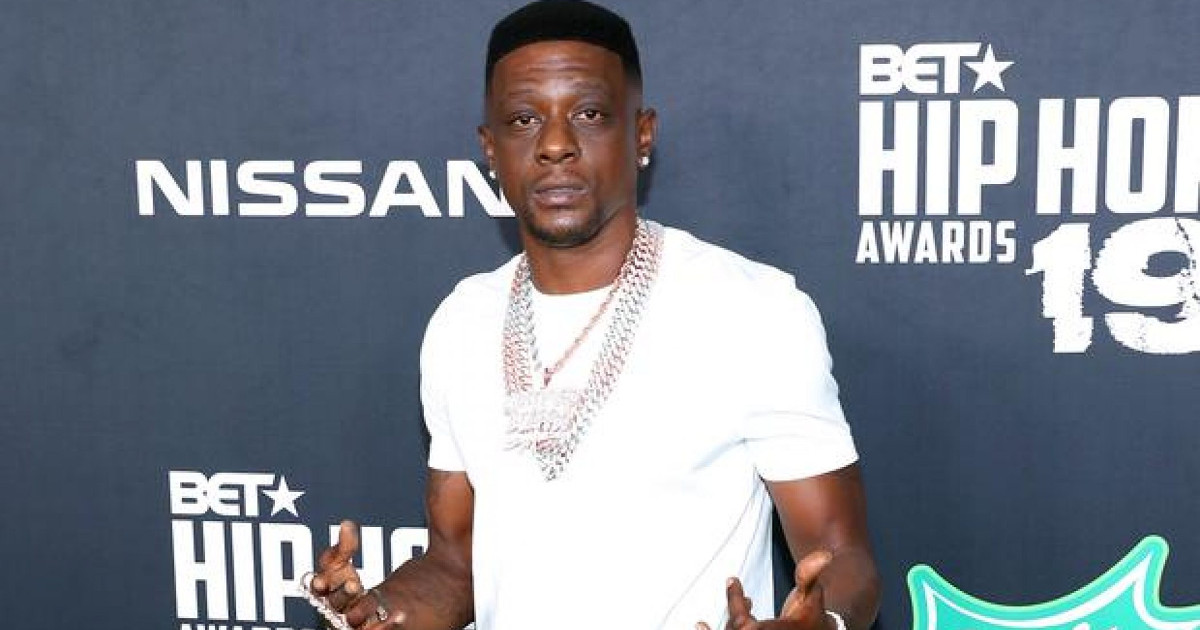 Boosie Badazz is starting to face the consequences of spewing hate, making transphobic statements, and just being an overall trash person.
The rapper claims he was denied entry into a Georgia Planet Fitness gym due to his recent deplorable transphobic comments about Dwyane Wade's 12-year-old transgender daughter, Zaya.
"Do not go to Planet Fitness. They racist. They haters," Boosie said in a video rant he recorded in his car and posted on Instagram on Thursday (Feb. 20).
"They just put me out Planet Fitness because of what I said about Dwyane Wade's son. And they said I said in a video one of they employees was f*****s or some sh*t.

"They championing for Dwyane Wade's son, so don't go to Planet Fitness no more. Nobody go to Planet Fitness — they got roaches in that bitch!"
Listing the gym's actual address in his caption, Boosie went on to claim that the gym's manager was gay and in his feelings.
"Manager who was gay refused to let me in Planet Fitness because of my past actions on social media about gender etc," he wrote. "Get out ya feelings lil bitch," he continued.
https://www.instagram.com/p/B8zIB1ZF88i/
Boosie has a history of making extremely homophobic and transphobic statements. But for someone who claims to be so utterly disgusted by all things LGBTQ, he definitely spends a lot of time thinking about it in order to formulate his ignorant thoughts and opinions on the matter.
His son also shares the same transphobic views. In a post defending his dad, he repeatedly misgendered Zaya Wade and inappropriately said that he knows a "chick that will do sum thangs" to the 12-year-old "that will make that boy back str8."
Again, this is just another example of someone being loud and wrong on a subject they know absolutely nothing about.
The father/son pair (and others who share their ignorant views) can't even show that child enough respect to properly gender her or call her by her new name.
Instead, they have chosen to attack the child and spew hate simply because they don't have the capacity to grasp the complexities of gender identity and self-awareness like she does at just 12.
Planet Fitness has released a statement regarding the incident with Boosie, stating that he was harassing staff and citing their policies against harassment and discrimination.
"Planet Fitness does not tolerate harassment or discrimination of any kind. In this instance, a guest was asked to leave after refusing to comply with gym policies and harassing club staff. We are the home of the Judgement Free Zone and as such, we have policies in place to ensure that we maintain a non-intimidating, welcoming environment for all of our members where everyone feels accepted."
Be the first to receive breaking news alerts and more stories like this by subscribing to our mailing list.