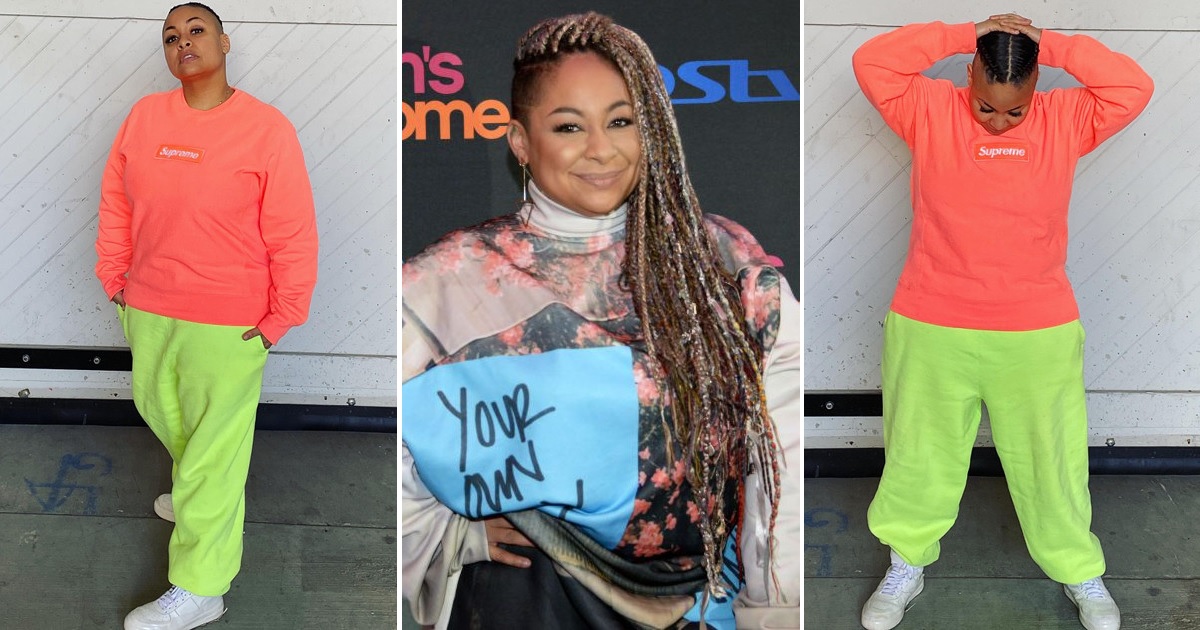 Raven-Symone wants everyone to know that she is NOT transgender, nor is she transitioning to become male.
Speculation that the actress was transgender began last week for the most asinine reason: She posted photos wearing baggy clothes.
And for those of you struggling to keep up, that's not how it works.
Raven shared photos over herself wearing an oversized sweatshirt and sweatpants on Instagram. And known for her eccentric hairstyles, her hair happened to braided in cornrows in the photos.
https://www.instagram.com/p/B8j3-XrF1g0/
There must have been several comments perpetuating the rumor, because Raven actually addressed them in a now-deleted post.
"Wow since people think I'm turning into a man because I'm braided up for my wig, and was feelin myself for a min, guess I gotta show off just the shoes and a sneak of the fit. They obviously can't handle me on an everyday."
https://www.instagram.com/p/B8pCc-tBaHU/?utm_source=ig_embed
Again, Raven deleted the post addressing the wild rumor, but the post that started it all remains on her account.
The Disney star first addressed her sexual orientation in 2013 when she said she identifies as a lesbian. She was in a public relationship with female model AzMarie Livingston for several years.
The rumors and interest surrounding Raven may have been a ripple effect caused by Dwyane Wade sharing that his 12-year-old daughter Zaya is transgender just days prior to Raven's otherwise innocuous post.
Be the first to receive breaking news alerts and more stories like this by subscribing to our mailing list.