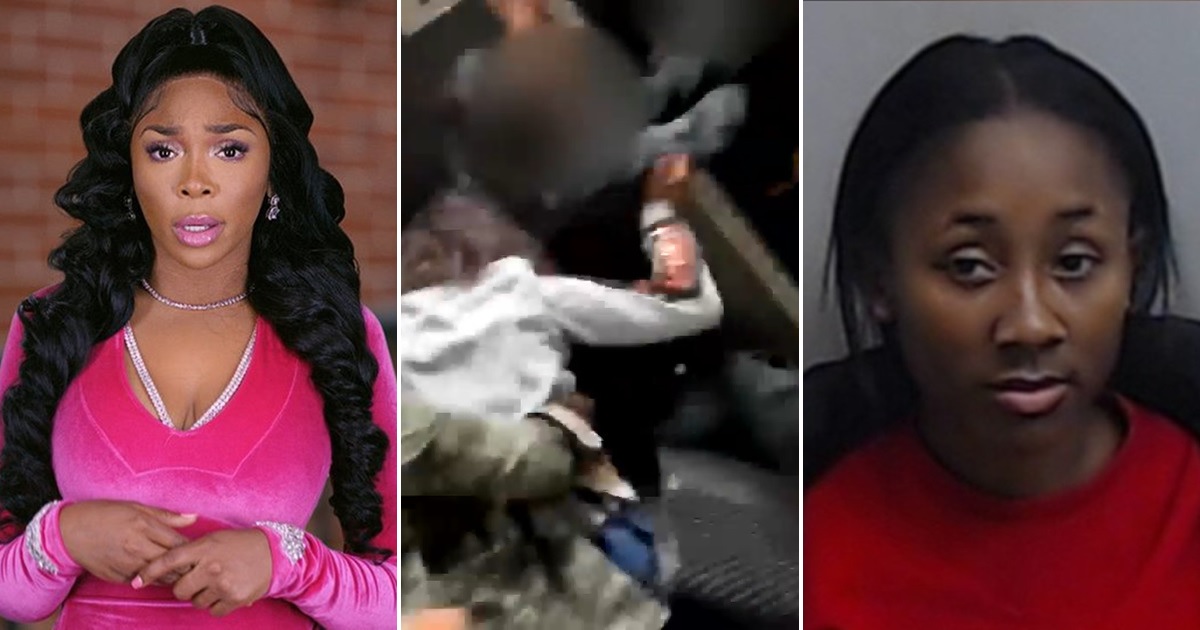 Love & Hip-Hop Atlanta star Sierra Gates is "heartbroken" and "very upset" after her daughter was viciously jumped by a student and a parent in her high school bathroom.
The incident occurred on Wednesday (Jan. 22) at North Atlanta High School after Sierra's 14-year-old daughter and a female student had a verbal argument earlier in the day.
A few hours later, the female student had gotten her mother, Treon Ponder, onto school premises, and the two confronted the 14-year-old. It was captured on cellphone video.
The video shows Gates' daughter being fought by the student and Ponder in a bathroom as other students watched. The fight occurred during the lunch period.
"How could this happen," Sierra told WSB-TV. "I was heartbroken. I've been crying all day."
According to Sierra's lawyer, Adamma McKinnon, Sierra's daughter sustained "a black eye, scratches and contusions all around the side of her face and the back of her head."
"The injuries were caused by the parent," McKinnon added.
Three misdemeanor arrests warrants were issued for Ponder and she turned herself in to authorities on Thursday night (Jan. 23).
She was charged with battery, disrupting public school and contributing to the delinquency of a minor.
Ponder was granted a $4,000 bond. However, the Atlanta Journal-Constitution reported that she remained in custody as of late Thursday night.
"We're not going to sit by and allow people to come into our school and do harm to threaten our students," police chief Ron Applin said.
"[If] you come into our schools, put your hands on any of our kids, put your hands on any of our faculty staff members, we intend to put you in jail."
A spokesperson for the school district says Ponder was "inappropriately provided access to the building" by her daughter.
"That's a severe concern, not only for my client, Ms. Gates, but also other parents of students who attend North Atlanta High School," Sierra's lawyer McKinnon said.
"The safety and security of our students and staff is a top priority in Atlanta Public Schools," the school district spokesman added.
Sierra was still mystified and upset that this even happened. She expressed more of her frustration in a lengthy Instagram post, noting that her daughter was not the instigator of the fight.
"#1 an adult should never be able to walk into a school unattended I'm scared for my child and the other children's safety.

"#2 the school let this lady run off school grounds with a clear get away after attacking my child.

"#3 I had to raise hell just to get a police report and when I finally got the report they didn't even want to put on the report that it was a battery to a minor."
"I'm heart broken and very upset as a mother it's taking everything in me to keep this civil," she continued.
Sierra has appeared on several seasons of Love & Hip-Hop Atlanta.
Be the first to receive breaking news alerts and more stories like this by subscribing to our mailing list.