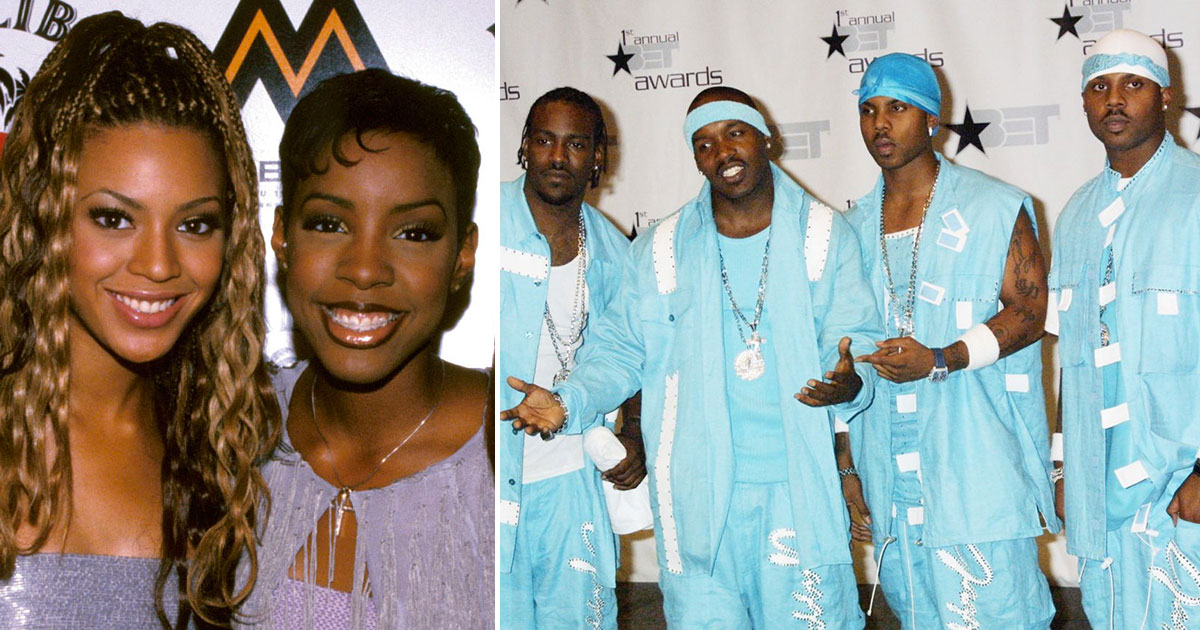 Beyoncé's dad Mathew Knowles just released a new tell-all book about how he made Destiny's Child into a household name and one of the biggest girl groups of all time.
The 67-year-old recently sat down with VladTV to discuss the book, titled Destiny's Child: The Untold Story, and during the interview, he revealed that Beyoncé and Kelly Rowland were both victims of sexual harassment by two Jagged Edge Members when they were just 16 years old.
Knowles said the harassment happened while Destiny's Child and Jagged Edge were touring together as opening acts for Jon B in the late 1990s.
"Now remember, the girls are minors. They're 16 years old, the guys are 21, 22 years old," he explained. "[…] I got a call from Kelly and Beyonce—and I talk about this in the book in detail—saying that they were constantly being harassed by two other members of Jagged Edge. I couldn't have that."
Knowles said he ended up kicking all four Jagged Edge members (twins Brian and Brandy Casey) off the bus at the next tour stop.
When Vlad asked Mathew how he handled a group of grown men trying to sleep with his teenage daughter, he said: "We won't talk about that on camera."
Knowles said looking back on it, putting four teenage girls on a tour bus with adult men was a "poor decision" on his part.
Mr. Knowles didn't specify which two of four Jagged Edge members were responsible—the group consisted of twins Brian and Brandon Casey, Richard Wingo and Kyle Norman—however, Jagged Edge revealed in their "Unsung" episode that Brian and Brandon each started secret relationships with Destiny's Child members LeToya Luckett and LaTavia Roberson.
JE said that relationship, along with an incident involving LeToya's mother, is what got LeToya and LaTavia booted from the group in 1999.
h/t: Love B. Scott
Be the first to receive breaking news alerts and more stories like this by subscribing to our mailing list.