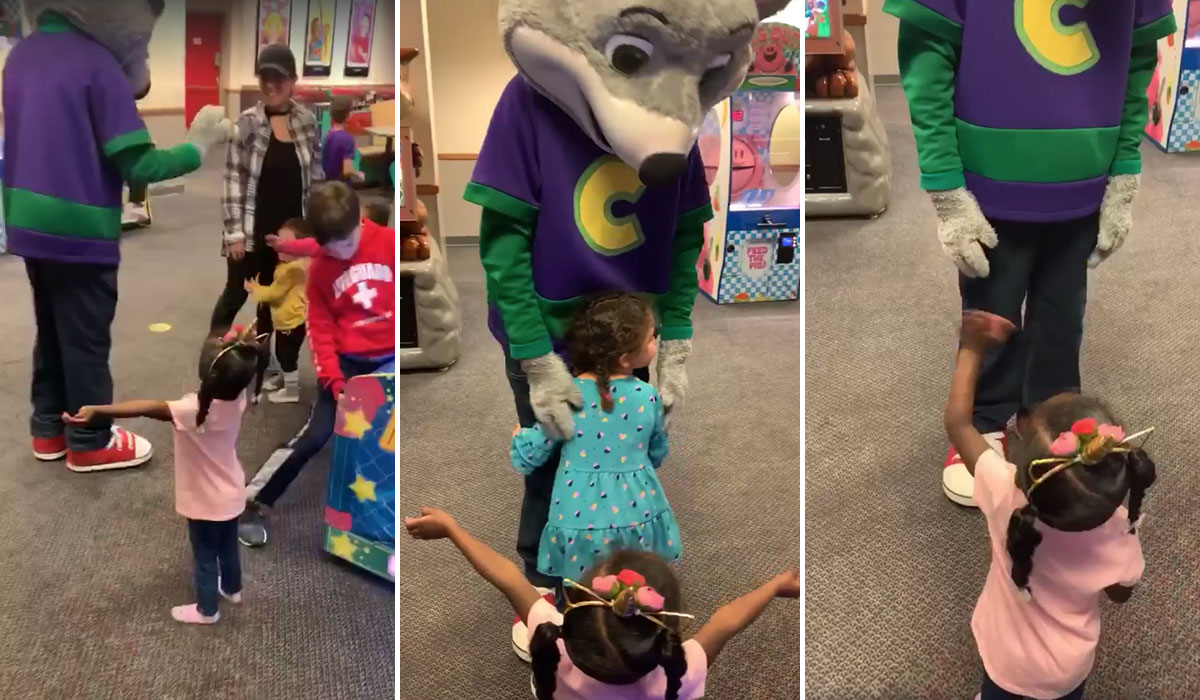 A Louisiana father is calling Chuck E. Cheese out and accusing them of racism after an employee in costume as the pizza chain's iconic character appeared to ignore his 3-year-old daughter while greeting and hugging other children.
Damon Payne says he took his daughter Dynver to a Chuck E. Cheese in Metaire on Monday (Nov. 25) to celebrate her third birthday.
Payne filmed his daughter with her arms stretched out, trying to hug and greet Chuck E. multiple times.
However, the mouse character can be seen turning away several times and hugging other children around him, seemingly ignoring Dynver, who is Black and the only child of color in the clip.
Payne can be heard in the video saying to the character: "You don't see her? … She's right here."
Payne told WDSU News that he brought the incident to the manager's attention and also showed them the video, but the only thing they offered was 50 free tickets to redeem at the prize counter, which he said was even more insulting.
After his visit, Payne took to social media and posted the video on Facebook along with the caption:
"MY KIDS WILL NEVER STEP FOOT BACK IN Chuck E Cheeses. #whenwillitstop. Please do me a favor share this and tag anybody with power she didn't deserve that. That's at the one in Metairie."
On Tuesday (Nov. 26), Payne said a different manager reached out to him and made him aware of the company's policy, which is for the character to not initiate contact with children.
"Our cast members are trained not to initiate physical contact with the children—in case they are afraid of Chuck E.," a company rep said in a statement.
"We want to assure our guests that we take great measures to protect the experience all children and families have in our restaurants."
I think the lesson learned here is everything isn't "racism." And the first manager should have told him the policy from the get-go.
Be the first to receive breaking news alerts and more stories like this by subscribing to our mailing list.