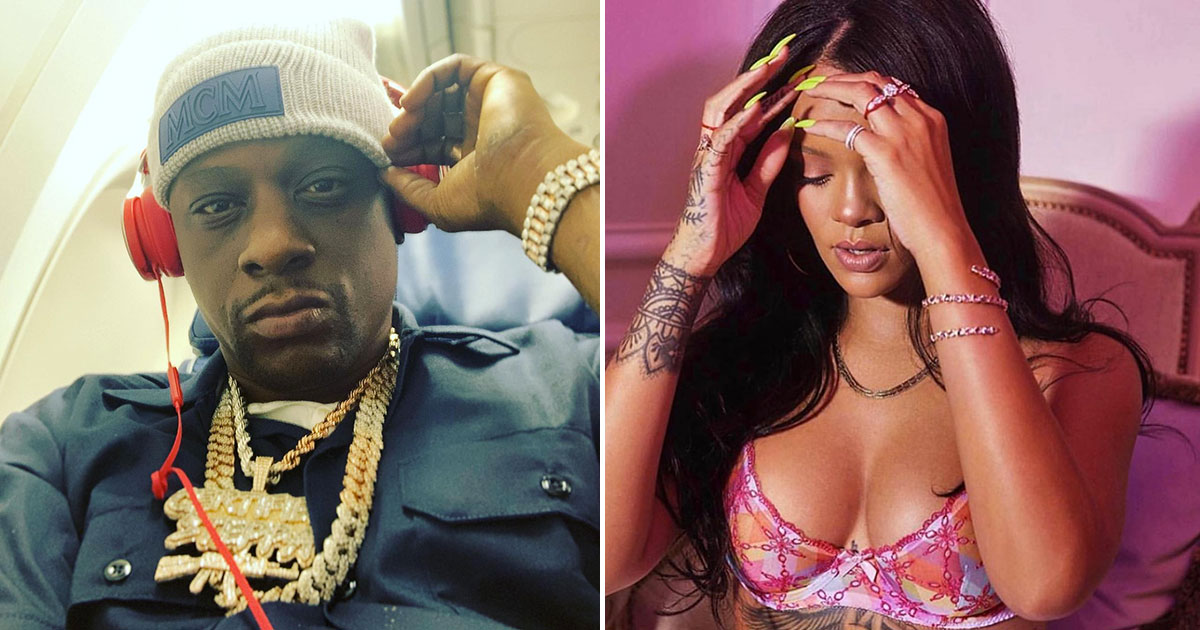 While 50 Cent hands down wins the award for pettiest human being to ever own an Instagram account, Boosie Badazz arguably has to be one of the funniest people on the social media platform.
Boosie says whatever he wants whenever he feels and has no filter whatsoever. He also isn't shy when it comes to controversy.
Remember back in February when Boosie posted on Instagram in response to the allegations that "Empire" actor Jussie Smollett lied and staged his own "racist attack?"
Boosie blamed the "D" for causing Jussie to lie and made a comment about how it can drive a person crazy.
"That D*CK A MAKE U DO SOME CRAZY SHIT SMH DONT BLAIM HIM #itspowerful," Boosie wrote on his page.
https://www.instagram.com/p/BuCRRaOlayB/?utm_source=ig_embed
Now if that wasn't enough to make us all question where Boosie's PR team is and why they keep allowing homeboy to say the first thing that comes to his mind on social media, Boosie's latest post really shows he is on one and needs to throw the whole team away … that is, if he even has a PR team.
Taking to his social media platform of choice, Instagram, Boosie re-posted a photo of Rihanna in bed and wearing nothing but a bra.
He captioned the image: "IM GO TELL MY KIDS @badgalriri WAS MY FIRST!! F**K DAT!!"
https://www.instagram.com/p/B5YNq_BlJo7/
Of course, Boosie was joking in his post and appears to be simply joining in on the viral "I'mma Tell My Kids" meme.
But bruh has to understand Rihanna is "bae" and he can't be going around speaking on her name like that. I don't care if he is just joking.
Boosie isn't even in the pay grade of men Rihanna would consider as someone to fornicate with or entertain.
So keep wishing Boosie … we all know that never happened and never will.
Be the first to receive breaking news alerts and more stories like this by subscribing to our mailing list.