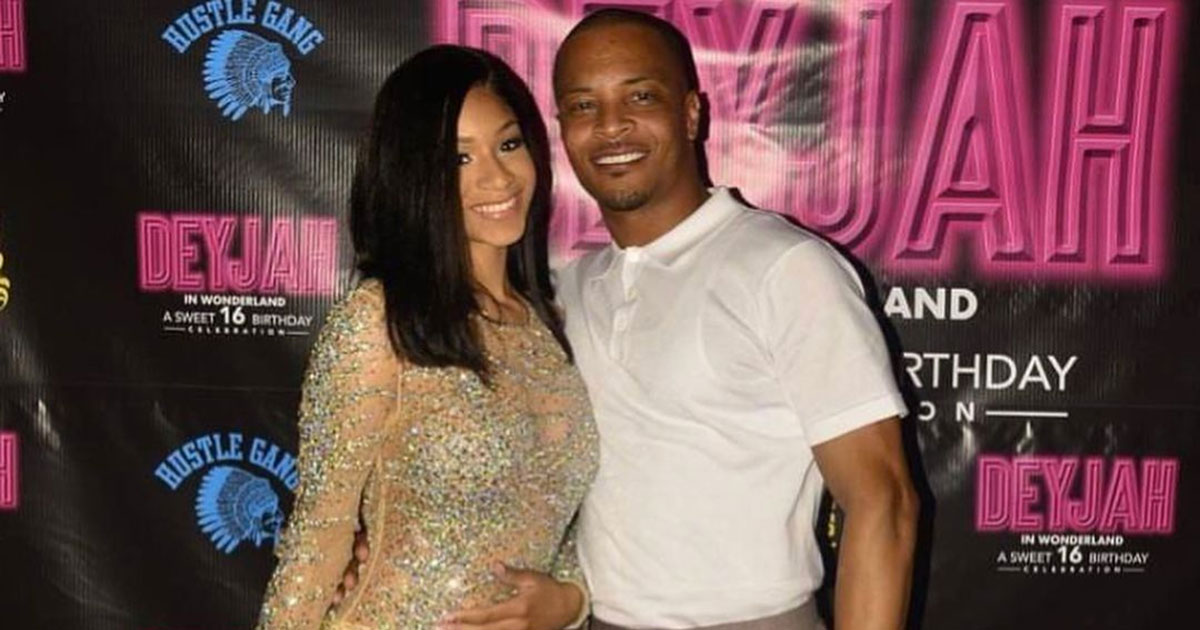 T.I. is not done embarrassing his daughter Deyjah Harris.
The rapper vanished from the public eye earlier this month after he found himself on the receiving end of a ton of backlash after revealing to the world his disturbing practice of having his daughter's hymen checked to prove her virginity.
Now, he wants to break his silence … in the form of an interview with Jada Pinkett-Smith on her popular Facebook Watch series Red Table Talk.
Pinkett-Smith herself recently revealed that she sat down with T.I. and his wife Tiny to discuss their family, their marriage, and, of course, the rapper's controversial comments about his 18-year-old daughter's virginity.
"We're about to have T.I. and his wife Tiny," the 48-year-old actress and host told People magazine at an event in L.A. Monday night (Nov. 18).
"They came on today and he addresses the controversy that is happening right now in regards to his daughter—and me and Tiny also talk about how they survived their challenges in their marriage."
She added: "It was an exceptional show and I'm proud of it."
So instead of letting this whole thing die down, T.I. is going to "address the controversy," which will no doubt bring it back to the forefront of social media all over again and force Deyjah to suffer through even more embarrassment.
Tip made the shocking comments on the Ladies Like Us podcast, and the episode has since been deleted by hosts Nazanin Mandi and Moham, who also apologized.
Deyjah—T.I.'s daughter from a previous relationship—also unfollowed her dad (and Tiny) on Instagram and Twitter before pulling the plug on her social media accounts the other day.
T.I. and Tiny's Red Table Talk episode airs on Facebook Watch on Monday (Nov. 25).
Be the first to receive breaking news alerts and more stories like this by subscribing to our mailing list.