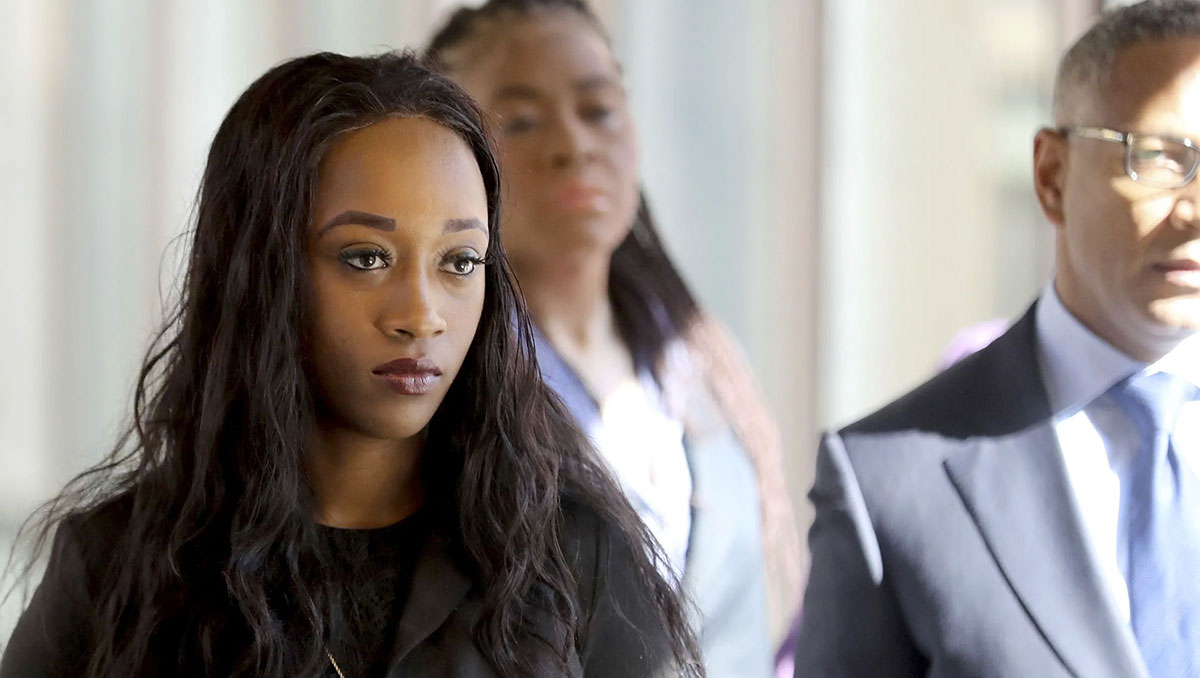 Diamond Reynolds—the woman who filmed the aftermath of her boyfriend Philando Castile being shot by a police officer—has sued a Minnesota mayor for defamation for stating she would blow all of her settlement money on crack cocaine.
In the lawsuit filed last week, Reynolds is suing Elysian mayor Tom McBroom for defamation over a tweet he posted in 2017 after Reynolds received an $800,000 settlement in connection to the fatal shooting of Castile.
A sheriff's sergeant at the time of the tweet, McBroom wrote:
"She needs to come off County and State Aid now that she has some cash. It'll be gone in 6 months on crack cocaine."

Reynolds' lawsuit argues McBroom's tweet attacked her character, caused emotional distress, and was racially motivated.
"The Defendant was alleging that Plaintiff is an abuser of serious drugs, has an addiction that causes her financial stress, and is someone who bases her entire existence in terms of her costs of daily living on support from municipalities and other State of Minnesota entities."
Reynolds—who has no history of drug abuse—is seeking 50,000 in damages as well as attorney fees.
McBroom has not commented on the lawsuit, but his 2017 tweet received immediate backlash. He was even demoted by the sheriff's office due to "misconduct," which included the tweet.
When a Twitter user asked what made him write something so inflammatory, McBroom simply responded, "History."
He later claimed in an interview that the tweet and one-word explanation were taken out of context, saying he was referring to the "history" of people mismanaging settlement money.
"I've seen them come to court. They've lost their children, but they come to court dressed to the nines with Michael Kors purses," he told City Pages. "I see it time and time again and I just shake my head and say why wasn't there anyone to help that person?"
In 2016, Reynolds was in the passenger seat when Castile was shot by then St. Anthony officer Jeronimo Yanez while in the driver's seat and reaching for his ID. Reynolds live-streamed the incident while her 4-year-old daughter was in the backseat.
Yanez was tried and acquitted of manslaughter in Castile's death.
Reynolds reached an $800,000 settlement with the city of St. Anthony, the city of Roseville, and the League of Minnesota Cities Insurance Trust in 2017.
Be the first to receive breaking news alerts and more stories like this by subscribing to our mailing list.