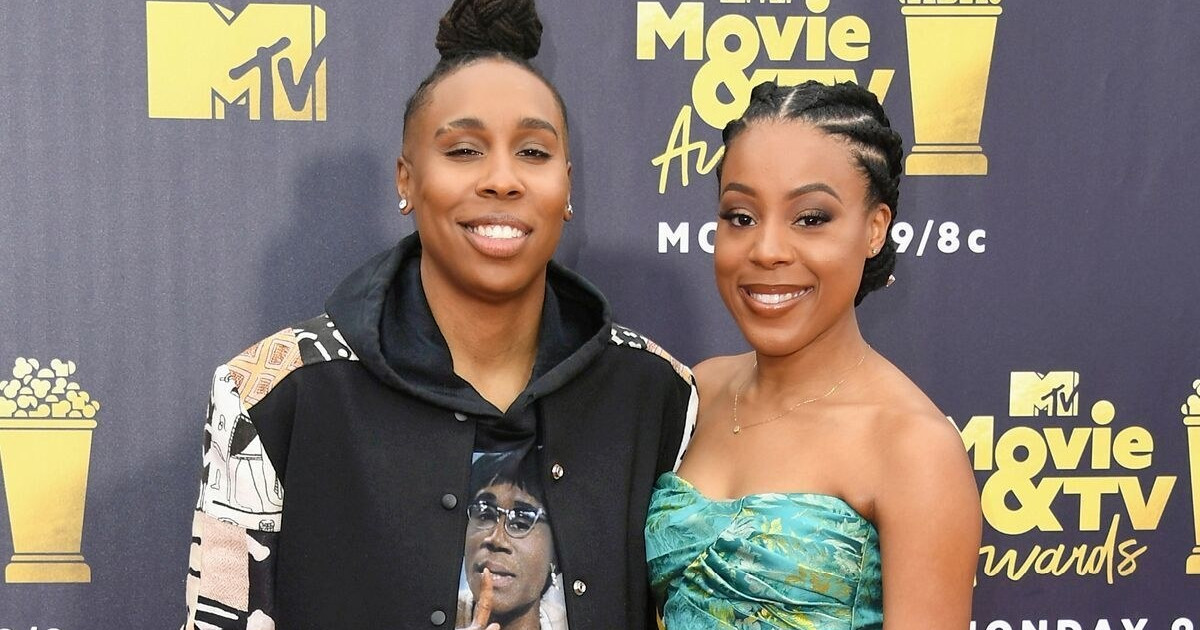 Surprise! Lena Waithe is a married woman now.
The Emmy-winning TV writer revealed that she and her longtime girlfriend, Alana Mayo, secretly got married.
She made the announcement on The Ellen DeGeneres Show with guest host John Legend (who was just named People's Sexiest Man Alive).
"We snuck and did it, you know. We didn't make any announcements … We went to San Francisco. We went to the courthouse. Got married right in front of Harvey Milk's bust. [It was] her idea, as all good things are. And she was just driving and she saw the courthouse and she said, 'We should get married there.' And I said, 'Cool, I'm down.'"
Waithe reflected on the significance of getting married in San Francisco and particularly in front of Milk's bust, a late gay rights activist and politician.
"It was a humbling day, you know, to marry someone so amazing. But also to really appreciate all the work that so many people have put in for us to be able to do that," she said. "Everybody should be able to do that."
Waithe and Mayo have been dating for several years and became engaged on Thanksgiving Day in 2017. Mayo had never been in a same-sex relationship prior to meeting Waithe.
Mayo currently serves as the head of production and development for Michael B. Jordan's production company, Outlier Society.
The newlyweds most likely opted for a spur of the moment ceremony because they had struggled to find time to plan a wedding due to their busy schedules.
"It's a little nutty," Waithe told People back in 2018 of the wedding planning process. "I'm trying to balance it out, but I'm really grateful."
Interestingly, the writer did a little foreshadowing about her wedding in the same interview.
"It's going to be super small, crazy small," Waithe added. "We're anti-stress. We're trying to make it not a stressful situation, that's our goal."
They definitely got their perfect wedding. We send the newlyweds many congratulations.
Be the first to receive breaking news alerts and more stories like this by subscribing to our mailing list.