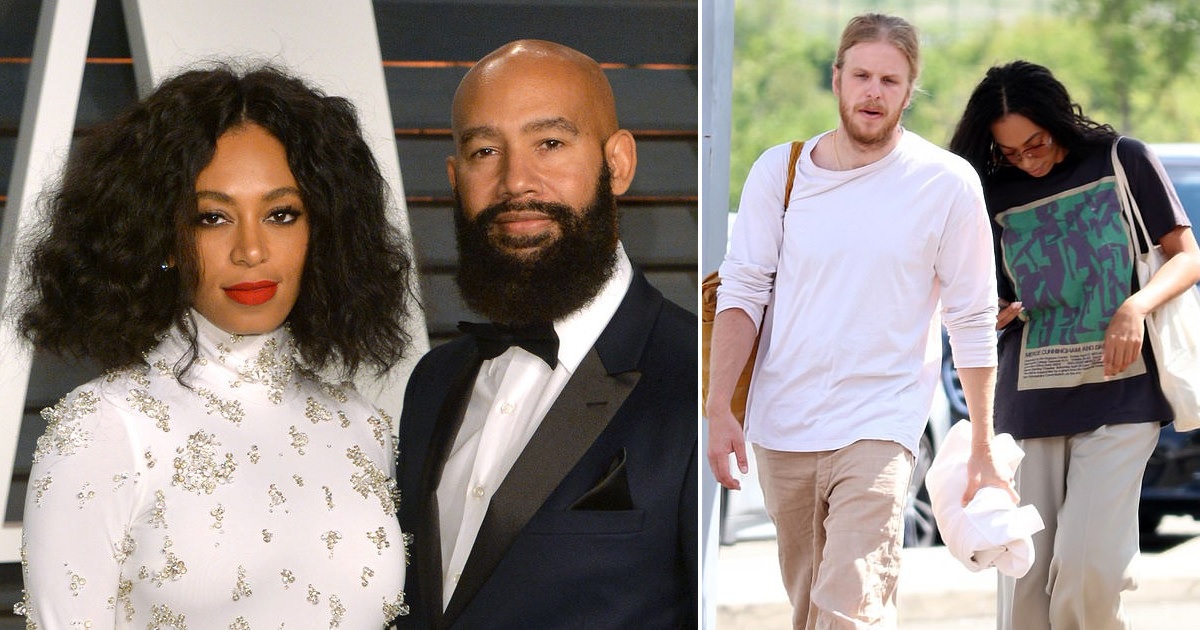 Solange is not here for the internet's rumors and lies. In now-deleted tweets, she blasted those who suggested that she cheated on her husband of five years "with a white man," which caused their unexpected separation.
Last week, the "Cranes in the Sky" singer announced in a lengthy Instagram post that she and Alan Ferguson were separating after 11 total years together. However, her choice of words made some believe that she'd cheated.
"My body left me with no choice but to listen and be still," she wrote.
And a paparazzi photo with her former manager, John Bogaard, that began to circulate added to fuel to the speculation.
Solange sharply addressed the issue on Twitter and denied cheating on Ferguson. She wrote in the now-deleted tweets:
"Yo, John [Bogaard] is my former co-manager y'all gotta chill. I'm not about to be silenced into letting complete lies narrate my life. To take my words 'my body left me with no choice but to listen and be still' after speaking about my health journey…which has already been painful enough and turn [it] into an interpretation of unfaithfulness is just…wow

"I hate to even give this energy, but I will not let something so untrue follow me when I've tried to lead my life in truth. I hope y'all spread this with the same conviction and energy that [you] did that false narrative. Much love."
A glimpse of just a few of the tweets spreading the false rumor:
Y'all Saying The Same SOLANGE Who Beat Jay Z Ass For Cheating Cheated On Her HUSBAND?????? pic.twitter.com/d0DILWEfpy

— ? (@ReminisceSage) November 2, 2019
Solange just admitted she full of shit and cheated on a great guy then dressed it up in moons and fire signs. This shit is disgusting. pic.twitter.com/8NShRLo9Vy

— Uncle Trav (@InkpenCochran) November 2, 2019
"My body left me with no choice" Solange just raised the excuse bar high for cheating

— Aunty lade (@secondruby) November 2, 2019
I know damn well Solange ain't with no white man. pic.twitter.com/zctwWlBlGB

— 12Years A Side Nigga (@keemiemillz) November 2, 2019
A fan tweeted Solange assuring her that she did need to give the rumor any attention. The singer responded: "Nah…I had something to say today."
Bogaard served as Solange's co-manager for five years. Page Six reports that he is currently in a relationship with another woman.
Solange did give him a shout out on her Instagram Story and apologized that the internet dragged him into her separation.
"yo ty @onvacation for bein the best co-manager for 5 yrs. sorry the internetsss are so unkind n b lying. go back to enjoying ya vacation."
Neither Bogaard nor Ferguson have commented on the rumor.
Be the first to receive breaking news alerts and more stories like this by subscribing to our mailing list.