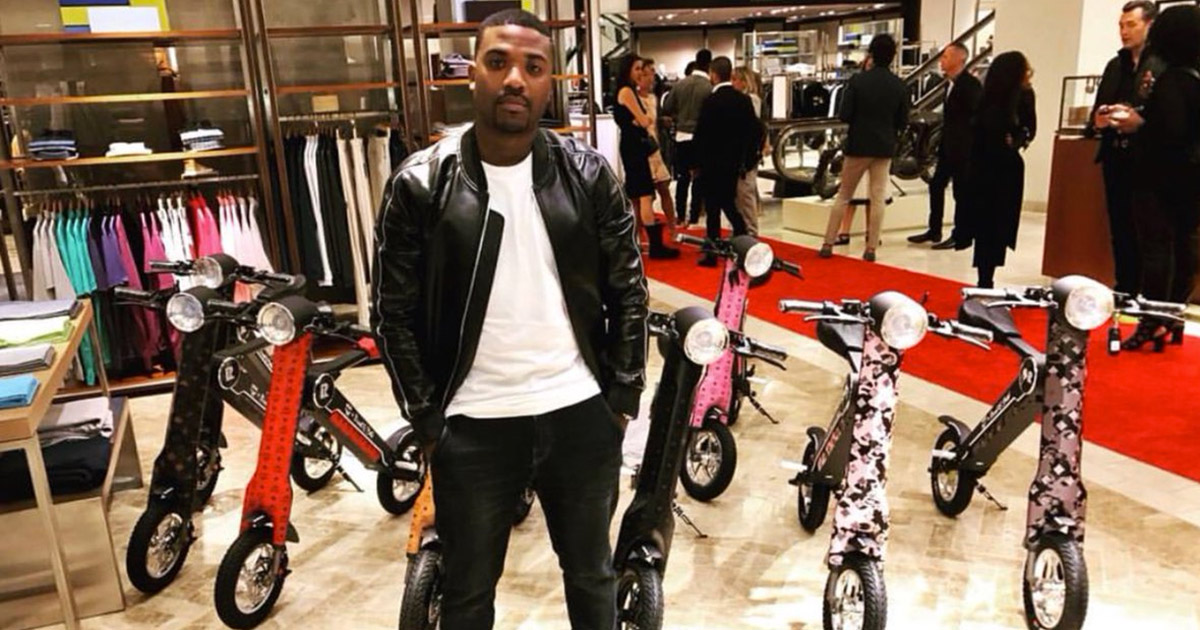 Say what you will about Ray J but there is no denying that he always finds a way to rise from the ashes.
From revitalizing his music career, to reality tv, and now transitioning as a businessman, Ray J is a perfect example of someone rolling with the punches and getting the last laugh.
In January 2019, it was reported that LOOPShare was entering an agreement to purchase an asset from Raytroniks corporation.
The asset in question was the 'Scoot-E' brand Ray J has been seen promoting the past few years.  LOOPShare is focused on micro-mobility, ride-sharing, and urban transportation services.
Ray J reportedly pocketed around $34 million in addition to 18 million common shares in LOOPShare.
The Scoot-E-Bike from LOOPShare is due to hit the market in early 2020 and will boast an offering that features advanced telematics and digital dashboard services to name a few.
The global growth potential is what leads to the massive valuation of over $200 million. Even more impressive, the brand could be worth over $1 billion in a couple of years.
LOOPShare is already working on partnerships with existing companies in various markets. OpenStreet Co. Ltd. is one such brand that already has a fleet of 10,000 electric bikes running in Japan. That infrastructure combined with the Scoot-Ebike tech could be a match made in heaven for both parties.
We all know how quickly Bird and Lime scooters descended on urban environments so it's no secret that the marketplace is there.
Meanwhile, Ray J can serve as a brand ambassador and has been hilarious and relentless in the promotion of his tech brand.
By bringing bikes to consumers on this scale Ray J has a great opportunity to "hit it first" and profit from global sales and take some market share from anyone else in the space.
Most recently, Ray J was featured on Vince Staples YouTube short series in the episode titled "Sheet Music."
Ray J is seen shamelessly promoting Scoot-E bikes, riding one inside his home and even offering advice to Vince Staples to start a business so that he will be more faithful to his significant other.
Moments like this show Ray J is not above laughing at his past and even smart enough to do it in a way that he stands to make a profit from it.  You can check out the episode below and keep your eyes peeled for more business moves Ray J will be making in the future as he transitions more into entrepreneurship.
Be the first to receive breaking news alerts and more stories like this by subscribing to our mailing list.