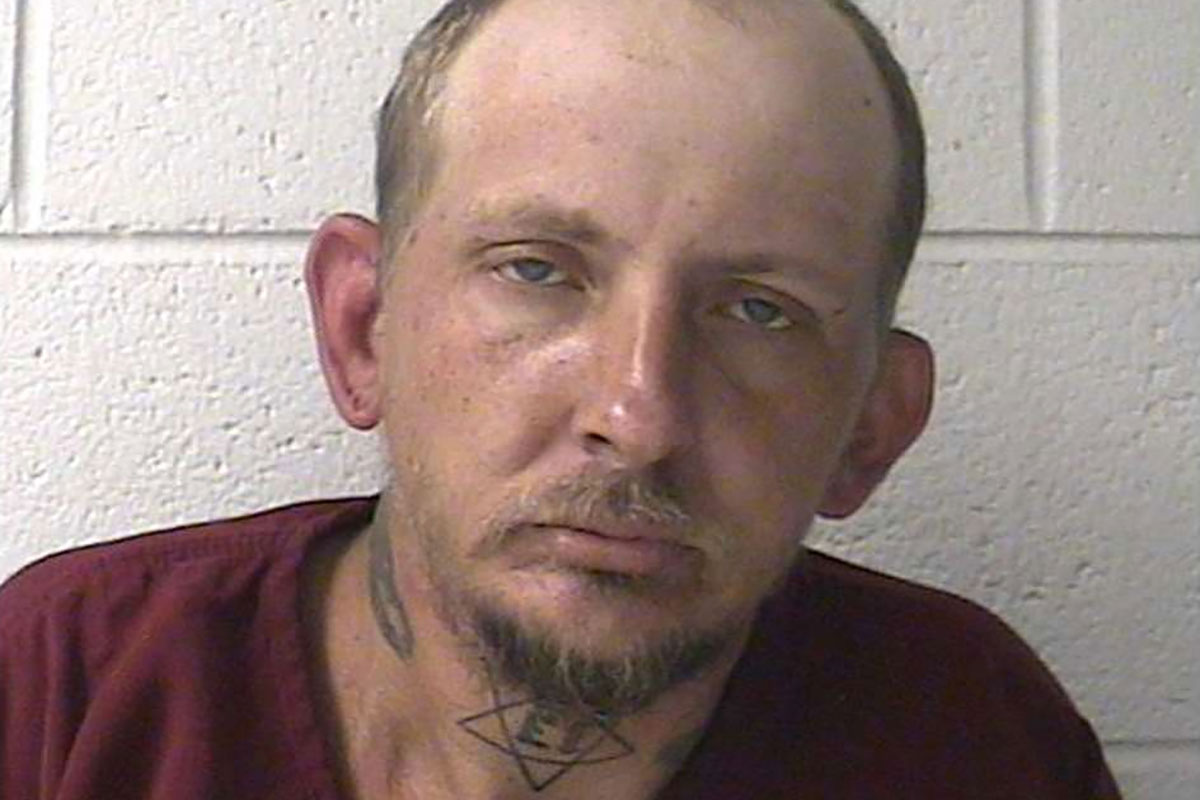 A white man who shares his name with rap legend Tupac Shakur was arrested in Tennessee over the weekend after he threatened police with a knife and was caught with illegal drugs.
Johnson City Free Press reports that 40-year-old Tupac Amaru Shakur (yes, that's his real name) had warrants out for his arrest and was seen Saturday (Oct. 19) leaving in a vehicle from an area where police had been called.
Police eventually caught up with the vehicle, with Shakur still sitting in the passenger seat.
When police tried to place Shakur in custody, he pulled away and reached for his waistband.
He then tried to run toward the officers with a knife, but was taken down and subdued after a brief struggle.
Brady Higgins, the arresting officer, told Oxygen.com that Shakur told them several times "You're gonna have to f**king kill me!" and even continued to berate police as he was being taken into custody.
"Shakur continued to state that I was gonna have to kill him and that I was 'a bitch' for not killing him," Officer Higgins stated in the arrest affidavit.
Police said they found a syringe and multiple baggies of methamphetamine on Shakur and in the Pontiac he was riding in.
He was booked and charged for possession of methamphetamine, as well as drug paraphernalia, resisting arrest and aggravated assault.
Shakur is being held on $18,000 bond at the Washington County Detention Center. He was arraigned Monday (Oct. 21) and is expected back on court on October 31st.
Be the first to receive breaking news alerts and more stories like this by subscribing to our mailing list.