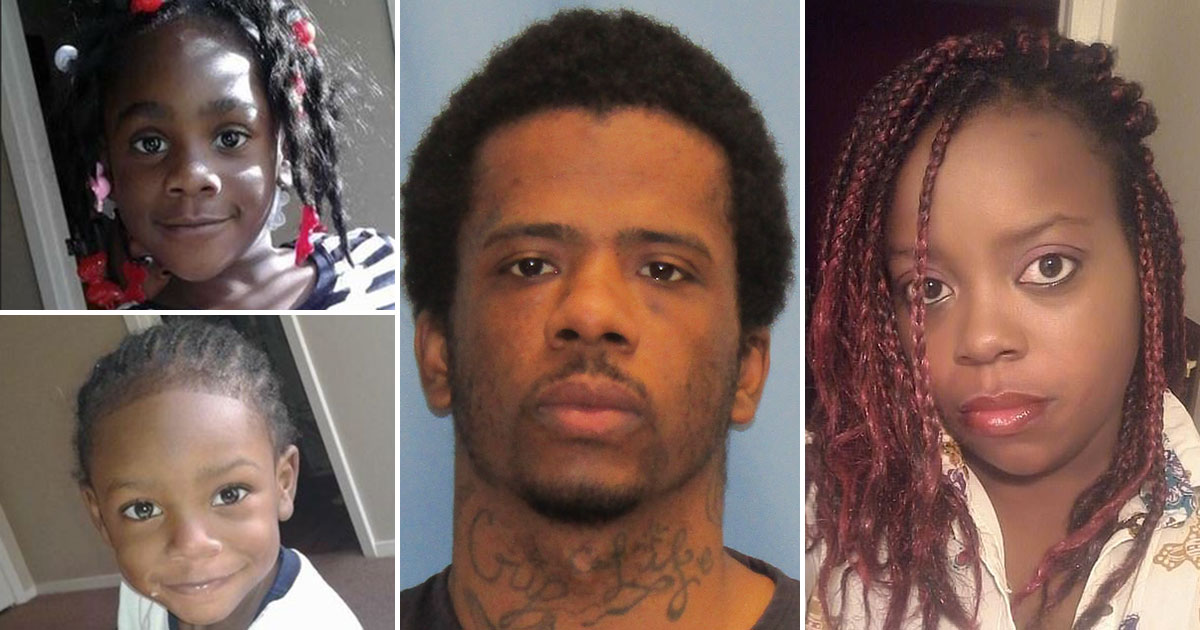 Horrific new details of a triple homicide involving a young Arkansas mother and her two children have emerged, including how one of their attackers forced the woman to watch as he slaughtered her children in front of her before stabbing her to death.
The disturbing information was revealed in court on Wednesday (Oct. 16) during opening statements in the trial of 26-year-old Michael Ivory Collins for the brutal slayings of 5-year-old A'Laylaih Fisher and 3-year-old Elijah Fisher, and their mother, 24-year-old Mariah Cunningham.
Prosecutors said Collins and his brother, 23-year-old William Alexander, broke into the family's apartment in December 2017 to rob them, but Collins ended up killing Cunningham and her young children when they weren't able to get the money and valuables they'd come there for.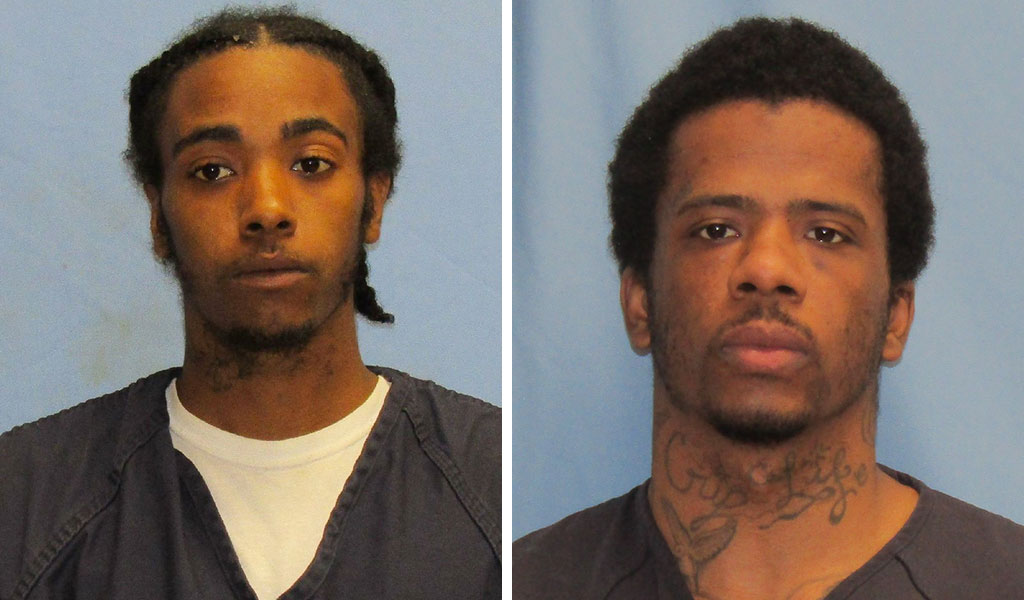 Collins and Cunningham were former roommates after being introduced to one another by another brother of Collins, Colby, whose ID was found in the apartment, but was ruled out by police as a suspect.
Detectives said Cunningham let Collins live with her for a period of time because he needed a place to stay in Little Rock.
At some point, Collins became convinced that Cunningham had more money and valuables than she actually did, and when he and Alexander came to rob her, he became angry and decided to "punish" the woman for not having anything valuable to steal.
A'Laylaih was the first to die, senior deputy prosecutor Barbara Mariani said.
Alexander held Cunningham down and made her watch while Collins stabbed A'Laylaih around two dozen times before attempting to saw her head off.
The brothers also forced Cunningham to watch them stab Elijah 14 times before decapitating the boy.
The two men then stabbed Cunningham to death, and left, taking only the family's TV and an Xbox game console with them.
The pair also stole Cunningham's Honda Accord, but abandoned it two miles away from the scene of the crime after realizing that the power steering didn't work.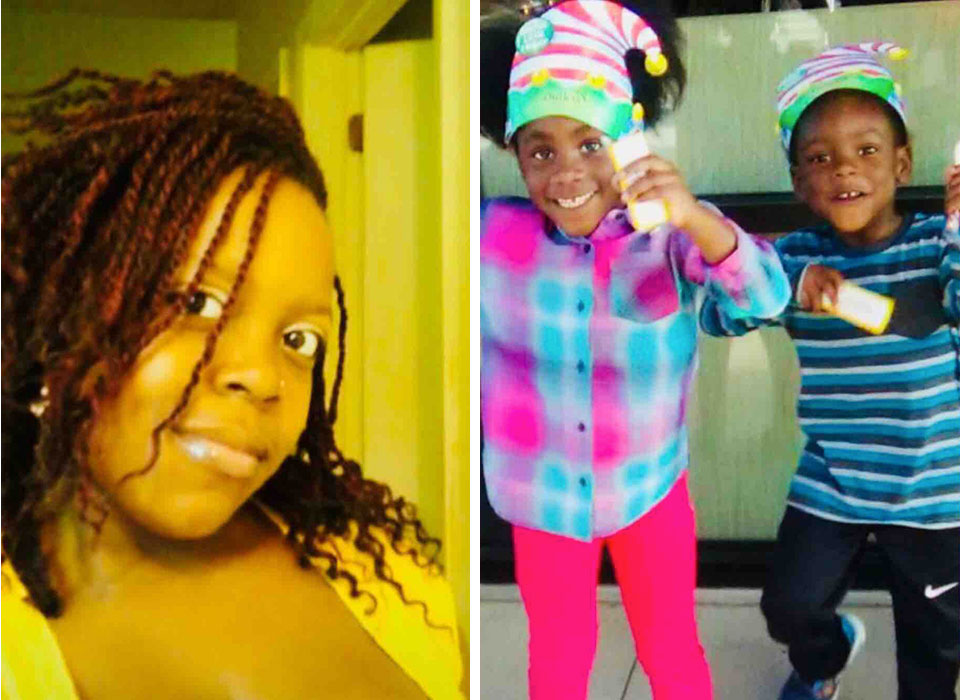 Cunningham and her children's bodies were found by the woman's 78-year-old grandmother, who went to the apartment to check on them after Cunningham didn't return her phone calls.
Police also found bleach on the bodies and a steak knife thought to be the murder weapon in the bathtub.
Cunningham's oldest child, her then 8-year-old daughter Cheyanne, wasn't at home at the time of the incident and was spared.
Prosecutors told jurors that based on surveillance footage, it took 20 minutes to "annihilate" the mother and her two children.
Five days after the murders, authorities located Collins at a home in Chicago wearing the same blood-splattered shoes he had on while committing the crime. DNA testing revealed the blood matched all three victims.
Despite having no witnesses, prosecutors were able to use material evidence to present their case, and the testimony of Collins' former cellmate helped nail the conviction.
47-year-old Marino Bernard Scott, who shared a cell with Collins for 30 days, reached out to investigators six months after the killings to volunteer as a witness and explained details about the murders that only the person who committed the crime would know.
Scott said Collins told him he confessed the murders to him because he kept seeing the woman he killed in his dreams, and he was also afraid of the death penalty and DNA evidence that would link him to the crime.
"I didn't know if any of it was true," Scott said when the defense asked him if he thought Collins had really committed the crimes.
A correctional officer who oversaw Collins when he was in jail also testified, telling jurors that during a disturbance in the jail, Collins screamed to deputies threatening to remove him from his cell that he'd already killed three people and nothing else mattered, the Arkansas Democrat-Gazette reported.
The jury deliberated for less than 30 minutes on Thursday before convicting Collins on charges of aggravated robbery and capital murder. He'll spend the rest of his life in jail.
Prosecutors initially sought the death penalty, but decided to waive that request at the start of the trial, opting for life in prison without parole instead.
Collins' younger brother, William Alexander, is scheduled to stand trial for his role in the killings in November.
Be the first to receive breaking news alerts and more stories like this by subscribing to our mailing list.