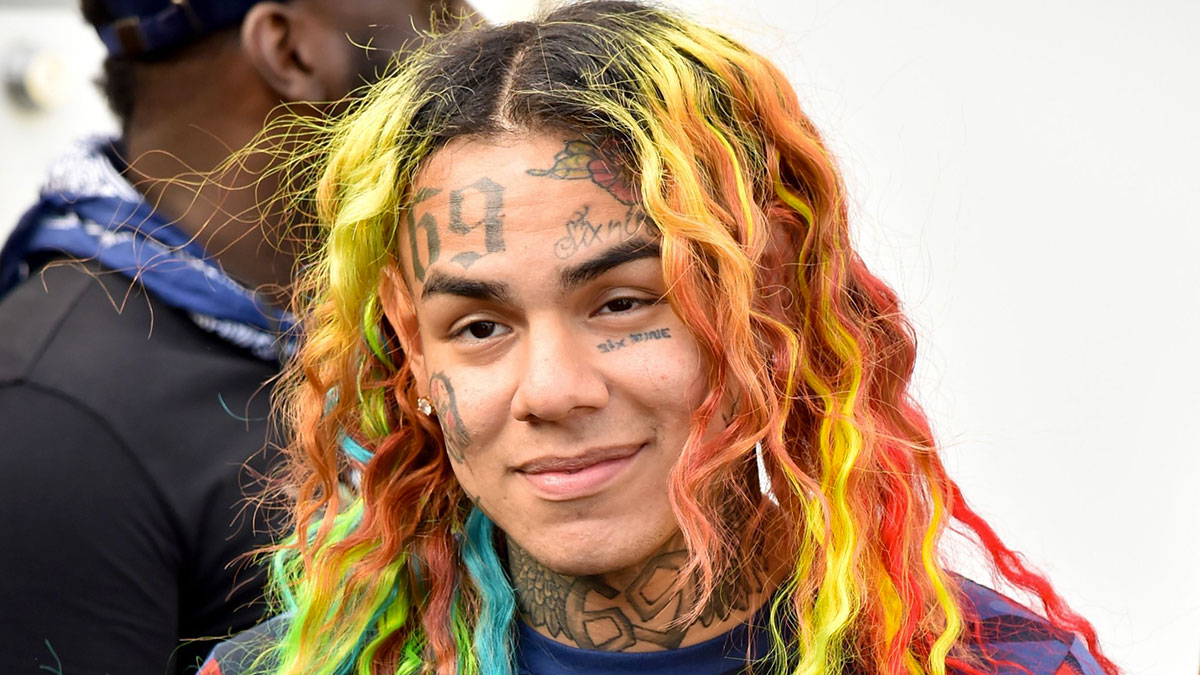 Tekashi 6ix9ine doesn't even have a solid release date from prison, and yet he's already signed a multi-million record deal while behind bars. Or at least that's what TMZ is reporting.
According to TMZ, Snitch9ine has inked a record deal worth over $10 million with his former label 10K Projects.
Once the controversial rapper is released from prison, which could be as early as next month when he's formally sentenced, he'll release two albums—one in in English and one in Spanish.
Tekashi was facing a minimum of 47 years for firearms and racketeering charges, but snitched on his former gang members to reduce his sentence. He even outed Cardi B, Jim Jones and Trippie Redd as gang members.
It remains to be seen if being publicly labeled and mocked as a snitch during his high-profile trial will have any effects on any music he releases in the near future. (Or his life.)
However, Tekashi is reportedly not worried about all of that, because sources close to him say that he's under the impression that him testifying against his old gang members—Anthony "Harv" Ellison and Aljermiah "Nuke" Mack—will be a long-forgotten afterthought once he's released from prison. (Spoiler Alert: It won't, but we'll let this guy live in his fantasy land.)
Sources close to his legal team also told the New York Daily News that the rapper doesn't consider what he's doing as "snitching" because he just met those guys back in 2017 and they're not his day ones.
"It's not like he ratted out on his homeboys he knew since he was 3 years old," the source told the newspaper. "He barely knew them."
Tekashi is so confident that his rap career won't be affected by his snitching (which, again, he believes isn't really snitching) that he's already reportedly setting up studio time to prepare for his post-prison comeback.
"It looks like he will be making music right away when he comes home," a music insider told Page Six. "He already contacted a young NYC producer, and someone purchased two beats for him."
Other sources told TMZ that Tekashi also plans to forgo witness protection and use his own security instead. The insiders said the rapper is "still itching to make new music, and believes he can pick up where he left off."
Be the first to receive breaking news alerts and more stories like this by subscribing to our mailing list.