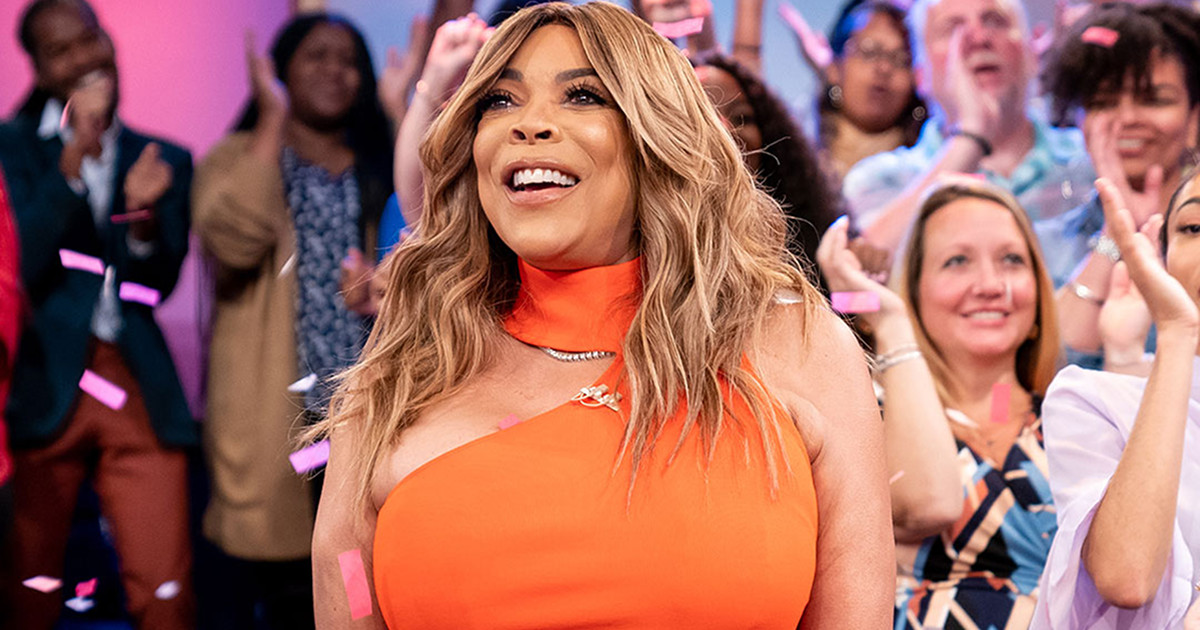 Wendy Williams just kicked off the 11th season of her talk show. But it seems the host is having a hard time booking A-list guests and it's all because of her slick mouth and mean girl ways.
A close source to Wendy Show production revealed to The Daily Mail that the show is struggling to book top-tier guests for the show because Williams has resorted to attacking friends and colleagues on-air after showing a softer side last season while divorcing her husband, battling addiction issues, and worrying that the future of her show may be jeopardy.
Via the Daily Mail source:
"There's always been a segment of Hollywood stars who would never come on Wendy's show. There are still a lot of big-name black stars in particular who made a vow a decade ago to never appear on her show based on things she said about them doing her radio days.

"But just when we thought things would be easier for getting guests and engaging people who aren't just reality stars and B-players in sitcoms and movies, she's making it hard again."
Williams gained much sympathy and support from celebrities earlier this year as her personal life spiraled downward.
However, she's quickly losing that support since returning to her purple chair and reverting to her "mean girl ways" like throwing shade at friend Jerry O'Connell.
O'Connell guest co-hosted Williams' show several times while she was out due to illness and seeking treatment at a sober house. During the summer, he tested his own talk show executive produced by Williams.
But on her season 11 premiere show, Williams shadily announced that O'Connell's talk show had not been picked up by a network.
Her own producer quickly informed her that O'Connell's show isn't dead yet and that they're still pitching it to networks.
"She knew good and well what the hell she was doing," the source said.
"Once Wendy got her green light to return for two more seasons, she didn't have to play nice any longer and pretend she was onboard with Jerry's show being her sibling show," the source continued.
"She always believed her executives were trying to groom Jerry to replace her and that pretend mix-up she did on-air was her Wendy way of sabotaging Jerry."
Williams has also gotten in hot water with friend Christie Brinkley for saying the model faked her Dancing with the Stars wrist injury which took her out of the competition, only to be replaced by her daughter.
"I'm totally shocked, because I have been there for Wendy Williams. That is so weird," Brinkley said during an appearance on The Talk.
"My message to Wendy is: It's so much more fun to be kind. Try it," she added while the Talk hosts all shamed Williams for being mean.
Williams also helped reignite a feud between Tamar Braxton and her former The Real co-hosts. Williams dismissively called The Real a "cute show," but said that it needed Braxton.
"Thanks for calling us a 'cute show' Wendy. We're also an Emmy-winning show," co-host Loni Love shot back during a live broadcast of The Real, a clear jab at the Wendy Show never winning an Emmy despite several nominations during its 11-year run.
The Wendy Williams Show was just renewed for two more seasons.
The Daily Mail reports that while the network is frustrated that big-name celebrities continue to avoid the show because of Wendy, they hope season 11 will still be successful … as long as Williams' personal life remains in check.
Be the first to receive breaking news alerts and more stories like this by subscribing to our mailing list.