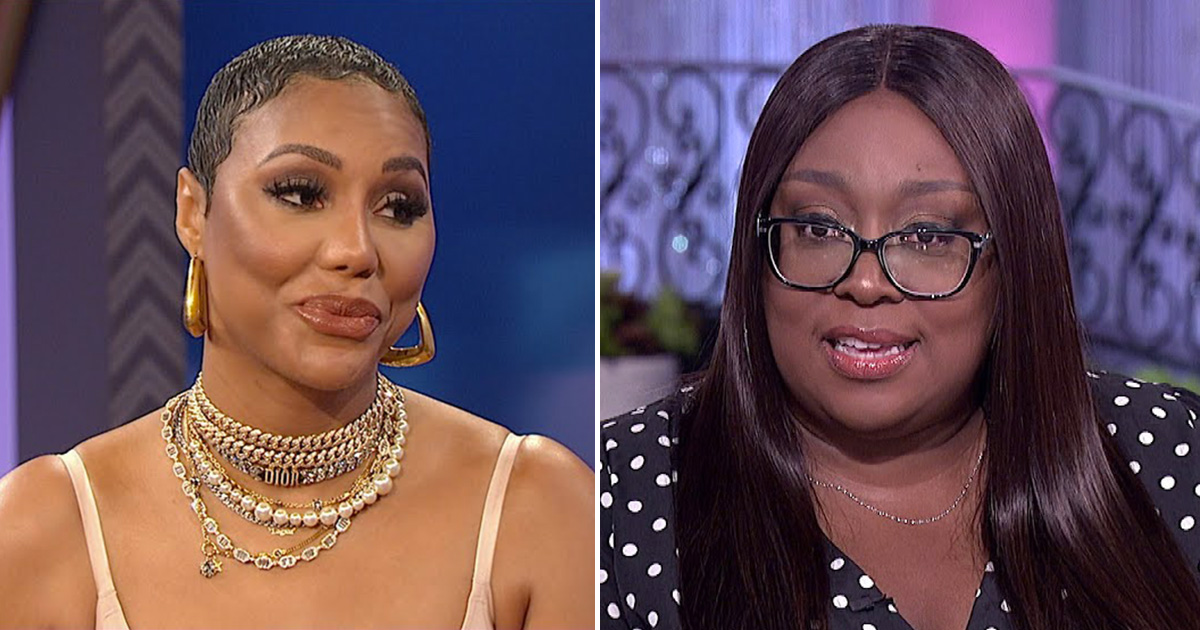 Once upon a time, Tamar Braxton was a member of a mostly black, bootleg version of The View called The Real.
Given that Tamar is known for running her mouth, giving her a platform such as a talk show seemed to make a lot of sense at the time.
But that mouth apparently got her in trouble with the producers and her castmates, and before Tamar knew it, she was abruptly given the boot.
Tamar's has been a bit of a rollercoaster post-The Real. While she's a gifted singer, she's never had enough focus or consistency to really make an impact as a musician.
And her reality show with her sisters on WeTV, Braxton Family Values has also gone through several ups and downs as she and her sisters feud with one another regularly.
But after divorcing her long-time husband Vincent Herbert in 2017, she's got a whole new attitude.
During a recent appearance on Wendy Williams' show, Wendy asked Tamar if she still holds any bad feelings toward her Real castmates and would consider going back.
Tamar politely said she wished everyone well, but that she didn't "want to be anyone's marketing tool."
Loni Love caught wind of the comments IMMEDIATELY, and right after Wendy and Tamar went off the air, Loni hopped up on her platform The Real to call Tamar out.
Loni clarified that she and her fellow Real co-hosts had no desire to "use" Tamar in any way.
Loni said Tamar apologized to them over the summer and that the show thought it would be a good opportunity to bring closure to the situation by having Tamar on as a guest to bury the hatchet publicly once and for all.
Things could've ended with that tit-for-tat there, but then, the shitstorm made its way to Instagram.
https://www.instagram.com/p/B2kY8wJh9rN/
https://www.instagram.com/p/B2khzWlBY3E/
As a comedian, it's clear that Loni is not fazed by Tamar's shade or digs, but Tamar clearly can't stomach the backbiting and jabs to her highly sensitive ego.
The thing is, why apologize if you didn't mean it? If you really and truly recognize you did something wrong or behaved inappropriately toward the ladies, why not sit down with them and close that chapter for good?
It looks like Tamar gave an apology she didn't really feel 100% but she knew would make her look good, so she did it but didn't genuinely want to mend any fences.
Be the first to receive breaking news alerts and more stories like this by subscribing to our mailing list.