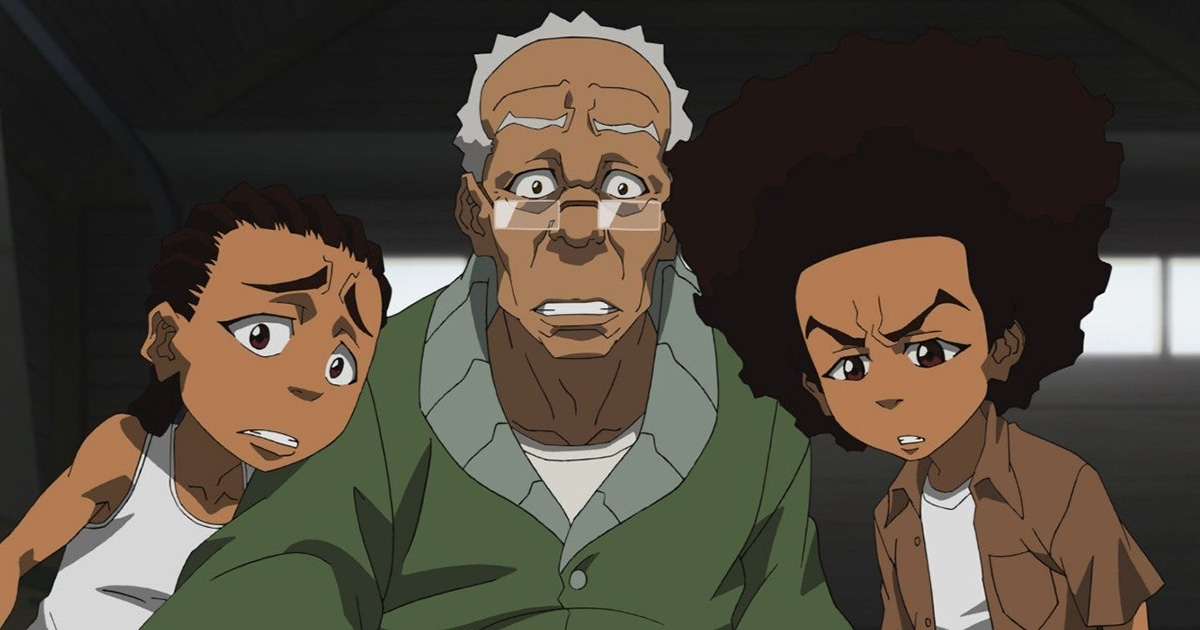 It's official … The Boondocks is coming back to TV!
According to Deadline, HBO's upcoming streaming service HBO Max was given a two-season 24-episode order to a "reimagining" of the popular animated series, which is set to premiere in fall 2020 with a 50-minute special.
Additionally, all 55 episodes of The Boondocks (Seasons 1-4) will be available on HBO Max once it launches in the spring.
"The Boondocks was a revolutionary series that sparked conversations on hot button issues and brought dark subjects into the light with episodes like 'The Trial of Robert Kelly,' 'The Fundraiser' and 'The Story of Gangstalicious'," said Kevin Reilly, Chief Content Officer, HBO Max and President, TBS, TNT and truTV.
Reiley continued: "Aaron is a gifted visionary whose unique style of storytelling is a welcome voice and we are elated The Freemans are making their thugnificent comeback on HBO Max."
And before you ask, YES, Aaron McGruder will the the showrunner for the new Boondocks, which will follow Robert "Granddad" Freeman and his two grandsons, Huey and Riley, after the family recently moved to a peaceful community in suburban Maryland only to see it taken over by the tyrannical Uncle Ruckus and his crazy neo-fascist regime.
"There's a unique opportunity to revisit the world of The Boondocks and do it over again for today," McGruder said.
"It's crazy how different the times we live in are now—both politically and culturally—more than a decade past the original series and two decades past the original newspaper comic. There's a lot to say and it should be fun."
We already know John Witherspoon is coming back because he's the one who first announced the news about the reboot back in May, so now all we're waiting on is confirmation that Regina King will (fingers crossed!) reprise her role as Huey and Riley Freeman.
Spring 2020 can't get here fast enough!
Be the first to receive breaking news alerts and more stories like this by subscribing to our mailing list.