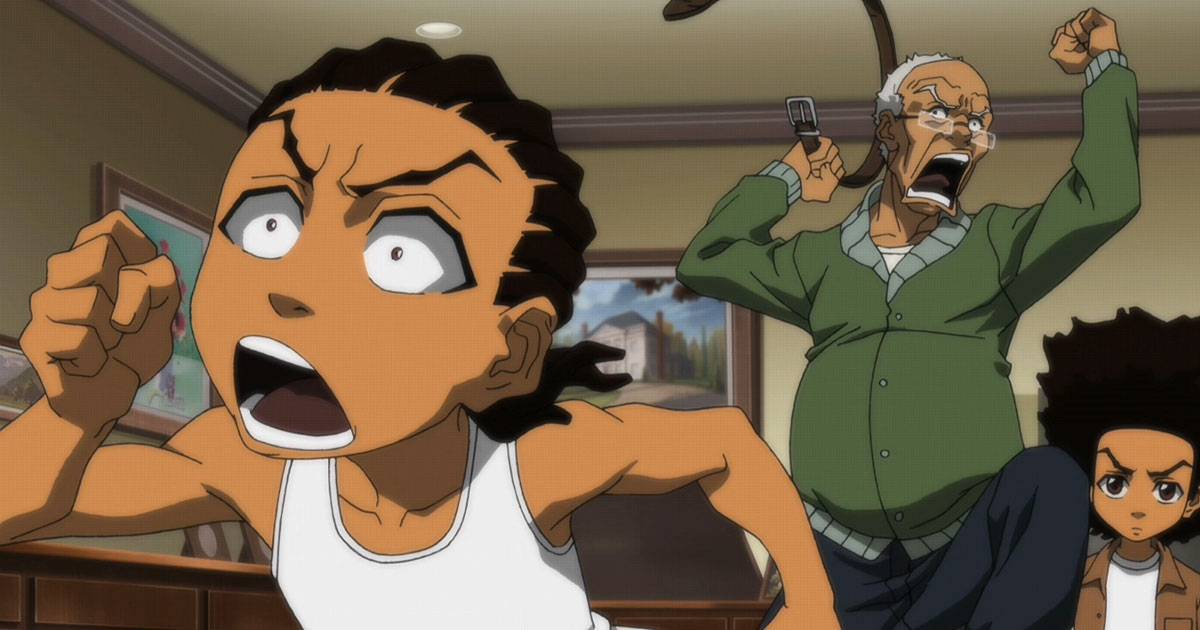 The Boondocks fans rejoice … because the best cartoon series of all time is coming back! Or at least that's what John Witherspoon is saying.
It's been almost five years since the fourth and final season of The Boondocks ended, but the voice of Granddad Robert Freeman says that the show is headed back to television for a fifth season.
The 77-year-old actor revealed the news during a recent interview on comedian Joe Rogan's podcast. He was explaining how he stays true to himself with every role that he plays when he announced that The Boondocks would be returning to the small screen very soon.
"I'm on the cartoon—what is it? The Boondocks? I didn't change my voice for The Boondocks," Witherspoon said. "And they coming back. The Boondocks is coming back … It's one of the best cartoons I've ever been on."
There aren't any details on when the show will return or where they are production-wise, and we have no idea if creator Aaron McGruder even will be a part of it.
McGruder famously parted ways with the series prior to season 4 after he and network execs at Adult Swim couldn't come to an agreement on the show's production and creative process.
Earlier this year, however, McGruder shared a series of The Boondocks comic strips (via Charlamagne tha God's Instagram) addressing current hot topics like the Russia investigation, Trump's Border Wall, the #MuteRKelly movement and more.
"Did these for fun (and to see if I still could). More to come… exactly how much more is tough to say," McGruder said. "These strips were only possible due to the enormous talent of my good friend Seung Kim, who did the animation for the old show – and he's a busy guy. Thanks to him and thanks to Charlamagne for putting these out for me while I get my instagram act together."
With everything going on in the worlds of Pop Culture and Politics (and sometimes with someone like Donald Trump in office, those lines are incredibly blurred), something like The Boondocks is certainly needed today.
Looking forward to Season 5 and HOPEFULLY, Aaron McGruder will be a part of it so that it won't end up being a big ole pile of trash like Season 4 (which never happened and was all a bad dream as far as we're concerned).
One huge question though: Can they afford Regina King?
Be the first to receive breaking news alerts and more stories like this by subscribing to our mailing list.