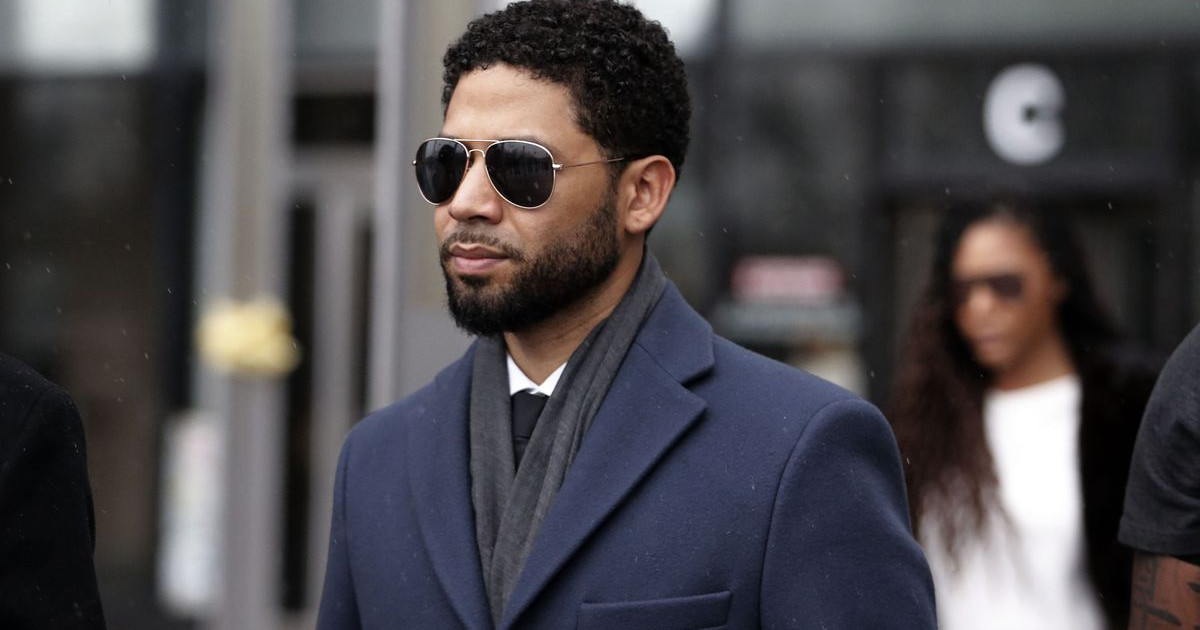 Jussie Smollett's PR team is standing firmly behind him as the city of Chicago moves forward with a lawsuit against Smollett for wasting resources investigating his alleged January attack, which police still believe he staged.
The actor's PR team says "every iota" of Smollett's account of being a victim of a racist and anti-gay hate crime is true and that Chicago police know it.
"Every iota of information … Smollett has stated has been fully corroborated," the PR team said in a statement on Wednesday (Aug. 28).
The statement did not include any specific evidence supporting Smollett's claim that two men hurled racist and homophobic slurs at him, beat him, and then left him with a noose around his neck.
Based on GPS data, surveillance video, and other evidence, Chicago police believe Smollett staged the attack and paid two brothers to attack him. One of the alleged attackers was an extra on Empire and the other was Smollett's personal trainer.
All charges against Smollett related to making a false statement and the investigation that followed were abruptly dropped in March. A special prosecutor has been appointed to investigate that decision.
Be the first to receive breaking news alerts and more stories like this by subscribing to our mailing list.