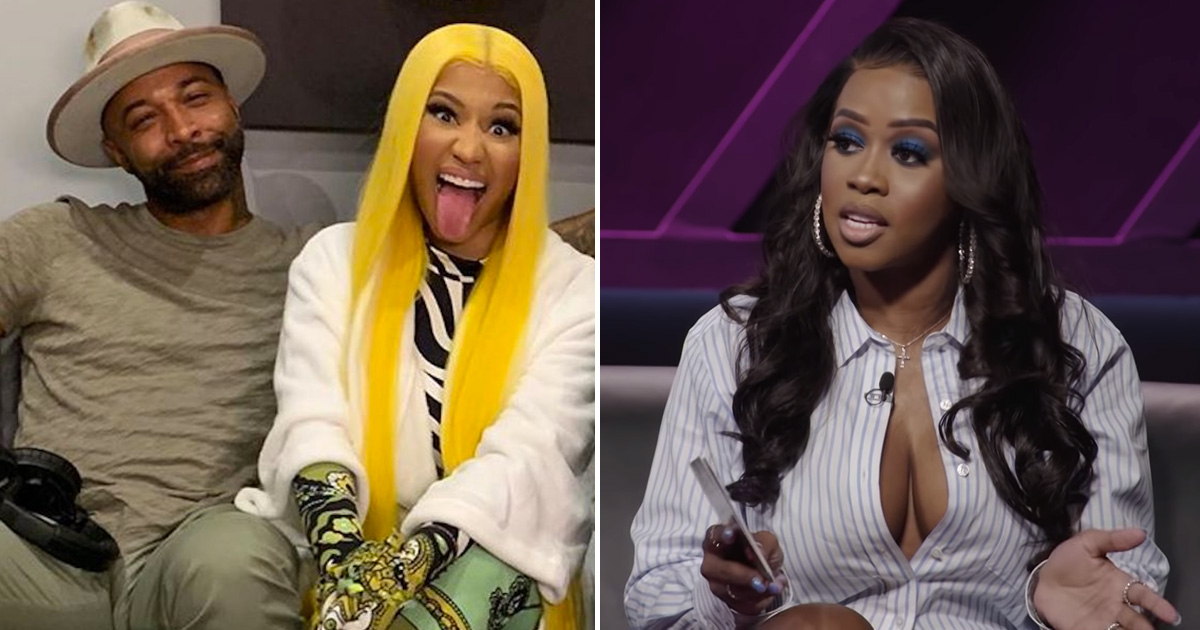 Wayment! What the hell is going on?! Are we living in an alternate universe? Has hell frozen over? Quick! Look outside … ARE PIGS FLYING?!
Remy Ma, Joe Budden and Jinx just released their first "State of the Culture" episode on Revolt since last week's Nicki Minaj vs. Joe Budden on Queen Radio incident, and of course, the situation was brought up as a topic of discussion.
Jinx explained how all of the screaming from Nicki was off-putting to him, and before he could finish, Remy jumped in to defend Nicki confronting Joe, basically saying that she can do whatever she wants on her platform, and honestly, she should have done the same thing in that same position.
"Well, it's her show," Remy started. "And if I can get somebody that has been pissing me off for the last couple of years to sit there and tell them to shut the f**k up, and make sure that they are shutting the f**k up and turn their f**king mic off … and know nothing is gonna happen … I'm gonna wile on you. And I got Pap standing right there, like, what we doing? Absolutely!"
Remy went on to say that she actually understood Nicki's position and where she was coming from.
"I got some of the things she was saying," Remy explained. "Because I know how that feels. To feel like people that was supposed to be your friends or people you thought was cool with you, and then they say some left-field shit. You be like, damn I thought we was alright. It's upsetting, it makes you angry. It makes you want to come for them. I know how that feels."
Watch below:
Remy's comments defending Nicki Minaj are interesting, to say the least, considering that just two years ago the two were making headlines after going back and forth on wax with "ShETHER" (Remy going at Nicki) and "No Frauds" (Nicki's response to Remy).
So, it was very surprising to hear Remy seemingly taking her arch-nemesis' side.
Of course that doesn't mean that they're friends now, but maybe one day we can witness these two making up and hopping on a track together (a la Meek Mill and Drake).
Be the first to receive breaking news alerts and more stories like this by subscribing to our mailing list.