Say what you will about Nicki Minaj, but the girl knows how to stir the pot and create a buzz.
When she appeared on the Joe Budden podcast, Nicki made it clear that when it comes to ranking herself as one of the greats in hip-hop, she is putting herself in the top ten rappers in the game, regardless of gender.
"I definitely rate myself top 10. Dead or alive. Men and women. I don't think that there's a woman alive seeing me. I don't give a fuck what nobody say," Nicki said.
"And people always try to say, 'Oh, because you talk about p**sy or whatever.' Yo, shut the f**k up. I could talk about p**sy, I could talk about the moon, the sky, every mother f**king thing under this f**king moon and rap circles around bitches heads. I don't give a f**k. And rapping fast don't mean you can rap, so shut the f**k up."
Well, that part about rapping fast offended the sensibilities of one female rapper who most of us thought we left behind in the 2000s. If your first thought was Da Brat, you're incorrect. It's actually Ludacris' one-time protégé, Shawnna.
Somehow, someway, Shawnna was given radio airtime and she took that opportunity to state plainly that she'd love to beef with Nicki on wax.
"I saw an interview from a female artist the other day and since she didn't say no names, I ain't gon' say no names," said Shawnna. "When we get ready to say names, then we gon' pick the beat and we gon' hit the booth. No ghost writers, you feel what I'm sayin'?"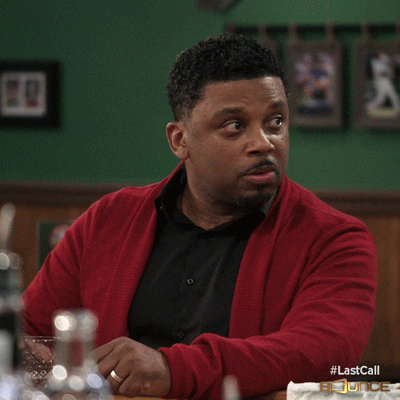 I hate to break it to Ms. Gettin' Some, but it's highly unlikely that Nicki was concerned about Shawnna from DTP taking her spot in the rap game.
Twitter also had a good laugh at Shawnna's inflated sense of relevance and worth and had a good ole time at her expense.
When @NICKIMINAJ heard that Shawnna was trying to throw jabs pic.twitter.com/yujcpyq5Qv

— 50/50innertainment (@5050RecordLabel) August 16, 2019
who's gonna tel Shawnna that nobody is checking for her. She ain't cross nobody's mind in years. Can't sell records so they use Nicki's name for clout.

— nicki/bangtan outsold (@minajoonie) August 16, 2019
Whilst everyone else was saying it was Tierra Whack shade… think Shawnna used that comment as leverage to be ya know…. relevant..for once in her life.

— T. M. J. (@iamtylerj_) August 16, 2019
Shawnna, honey… we don't even know you ? pic.twitter.com/clZAKR5RwX

— HADOUKEN? (@ShatyronKB) August 16, 2019
I'm going to assume that Nicki will wisely ignore this challenge because there has to be a Billboard threshold before Nicki even considers acknowledging another female rapper as her competition.
Be the first to receive breaking news alerts and more stories like this by subscribing to our mailing list.