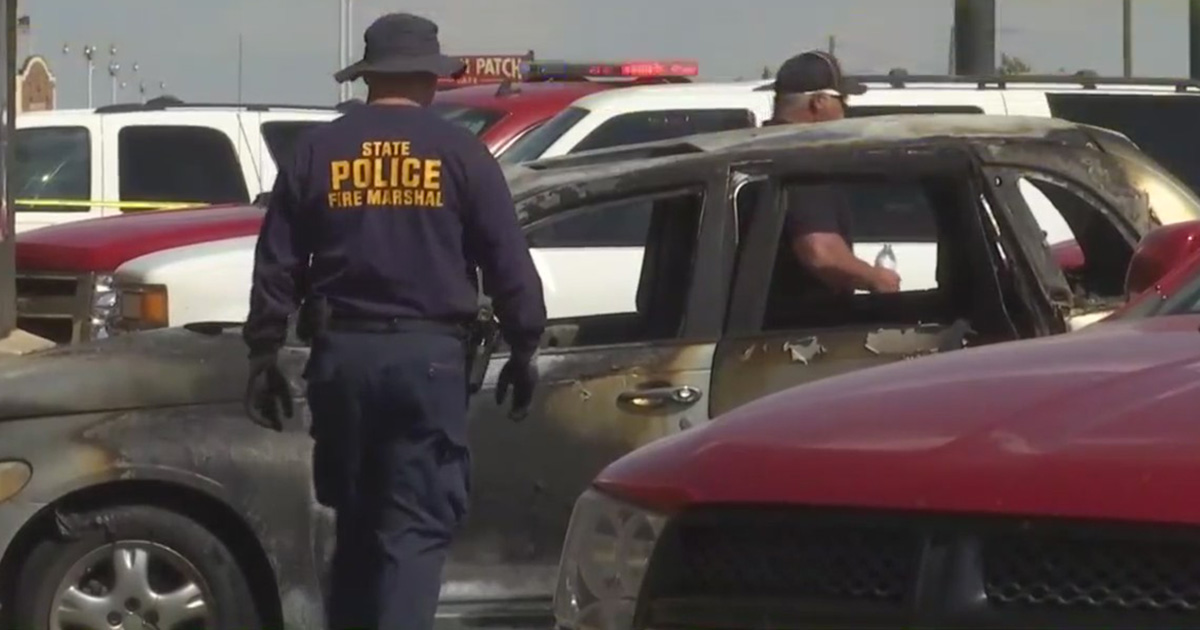 Police in Plainview, Texas say a 3-year-old child died in a car fire Friday afternoon (Aug. 16).
Plainview police said the child was sitting in a car seat in the back of a silver Chrysler that caught on fire.
According to witnesses, a man ran into the Galaxy Vape store, near I-27 and 5th Street, and several men ran out trying to get into the car, but it was already engulfed in flames.
The men tried to use their shirts to open the doors and also tried to bust out the back window, but it was too late.
Police said the child's father was on the scene and had been "detained for further investigation," KCBD reported.
Be the first to receive breaking news alerts and more stories like this by subscribing to our mailing list.