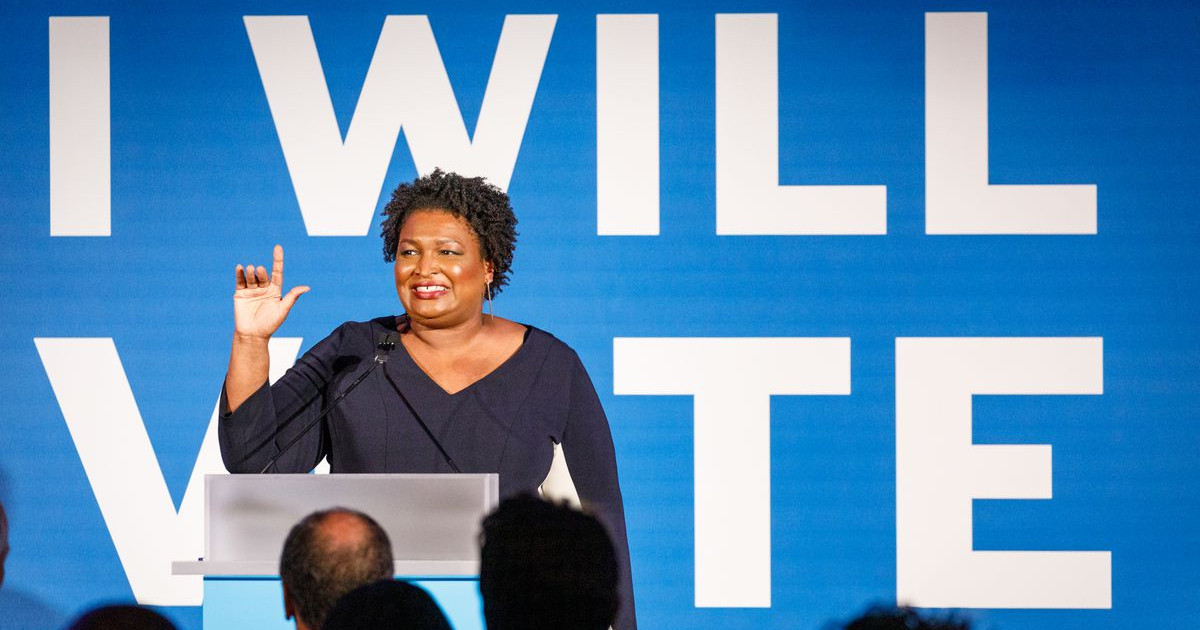 Former gubernatorial candidate Stacey Abrams is throwing her hat into the 2020 election, but it's not the way you may think.
Abrams has chosen not to join the field of 24 Democrats running for president, but she's open to the possibility of joining someone's ticket.
"I would be honored to be considered," she said of being asked to run as the vice presidential candidate for the eventual nominee.
Abrams became a shining star in the Democratic party—and across the country—last year when she ran a strong campaign in Georgia's governor race.
Though Abrams was poised to become America's first black female governor, she was narrowly defeated by Republican Brian Kemp. Voter suppression and voting irregularities are believed to have been factors in Abrams' loss.
It was reported back in March that Abrams was heavily being considered as Joe Biden's running mate. Neither had announced their 2020 plans at the time, but the going rumor was that they would announce their bid as a ticket. Abrams shot down the rumor.
The former Georgia state representative has ultimately decided not to run for president or senate, but will be fighting in the 2020 election.
Abrams just launched an initiative to safeguard our election and she's dedicated herself to "making sure every eligible American who should cast a vote will be able to."
Abrams announced Fair Fight 2020 earlier this week. The project will fund and train teams to develop a "voter protection infrastructure" across 20 battleground states.
"We're going to have a fair fight in 2020 because my mission is to make certain that no one has to go through in 2020 what we went through in 2018," Abrams said at the International Union of Painters and Allied Trades in Las Vegas.
In the speech, she slammed strict voter ID laws and the purging of voter rolls, and stressed the need to protect our election process from outside influences.
"In the end, no matter where I fit, no matter which ones of our nominees win, if we haven't fought this scourge, if we haven't pushed back against Moscow Mitch and his determination to block any legislation that would cure our voting machines, then we are all in a world of trouble," Abrams explained to the New York Times.
As the top tier candidates prepare for the third debate, Abrams says she has not chosen anyone to endorse for president.
Be the first to receive breaking news alerts and more stories like this by subscribing to our mailing list.