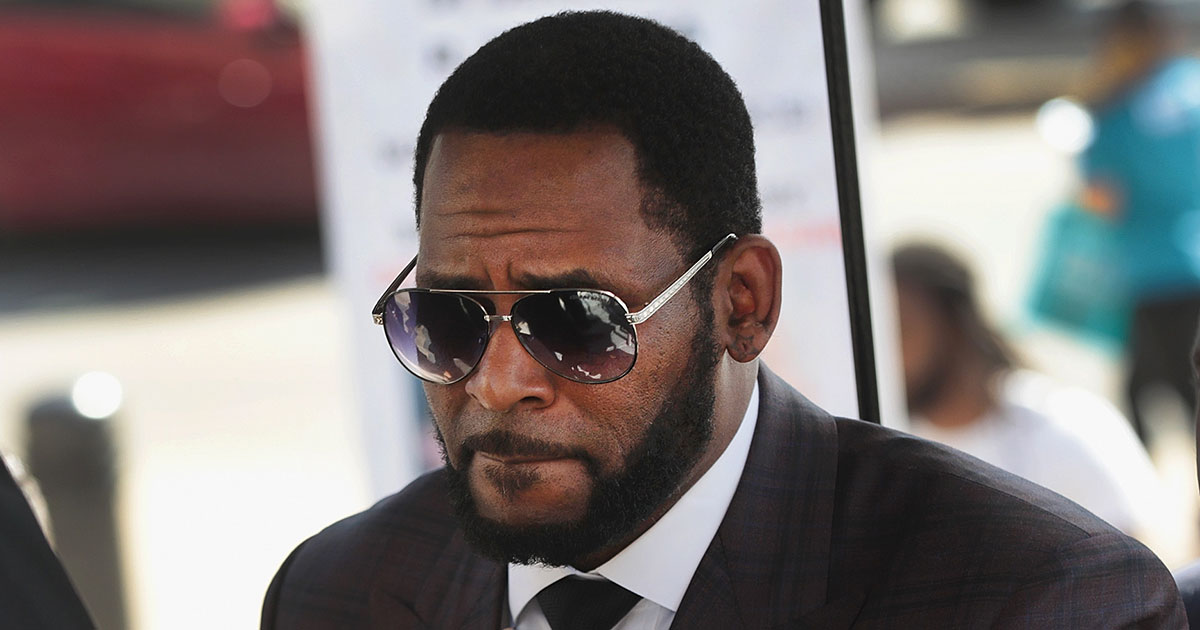 R. Kelly's attorney says the disgraced singer is having a rough time in jail, and things are so bad that he's actually seen him cry about everything that's going on.
Because of the high-profile nature of Kelly's case (and the fact that Kelly himself is a famous celebrity), he's been placed in solitary confinement, and he's not doing too well.
"I've seen him get very emotional," Kelly's lawyer Stephen Greenberg told the Chicago Sun-Times while giving an update on the singer's condition behind bars.
"He's dealing with a lot of stories that have been made up," Greenberg added. "He's not a fighter. I've seen him cry when he talks about the situation."
R. Kelly (real name: Robert Sylvester Kelly) is facing charges for sex crimes in multiple states and jurisdictions. He was recently charged in Minnesota for allegedly molesting a teen and paying her $20.
Kelly is currently being held at the federal Metropolitan Correctional Center in New York—coincidentally, the same place where fellow accused pedophile Jeffrey Epstein was being held before he killed himself.
Greenberg described his client as "a soft-spoken guy" who is basically illiterate.
He said Kelly "has a stage persona who is used to having people around him all the time. His life in solitary is now minus TV. No radio. No music. And no books."
Greenberg added: "He's also a spiritual guy, has a Bible with him in his cell, but he can't read it. It's basically there for comfort.
"Now he's been placed in the MCC's 'SHU' — a cell in solitary confinement away from the jail population and is constantly being moved from cell to cell. He has only the guards to talk to."
Despite the lack of human contact, Greenberg said Kelly does hear from his fans constantly, and he says the messages are "97% positive."
Greenberg said Kelly isn't able to read the letters in their entirety, but he is able to recognize a few words and writes some words phonetically. "And, I swear, every time I visit him, he's dressed in a different colored jail suit," Greenberg added.
Greenberg also said Kelly gets regular visits from his alleged sex slaves, 23-year-old Joycelyn Savage and 21-year-old Azriel Clary, though they aren't able to see each other in person, only through video.
"One of his two girlfriends [Joycelyn Savage, 23, and Azriel Clary, 21, who live with him at the Trump Tower] just visited the jail — I don't know which one, but they can only visit via video. Only his lawyers can see him face to face in solitary."
Kelly also recently had a visit from a family member.
"His uncle … the one he calls Uncle Bug," Greenberg said. "Everybody in his world of family or close friends he seems to call 'Bug' or 'June,'"
Greenberg said Kelly has been sent "more money online to buy food from the jail commissary than he'll ever spend," so at least he can eat good. Or at least as good as prison commissary allows.
Be the first to receive breaking news alerts and more stories like this by subscribing to our mailing list.