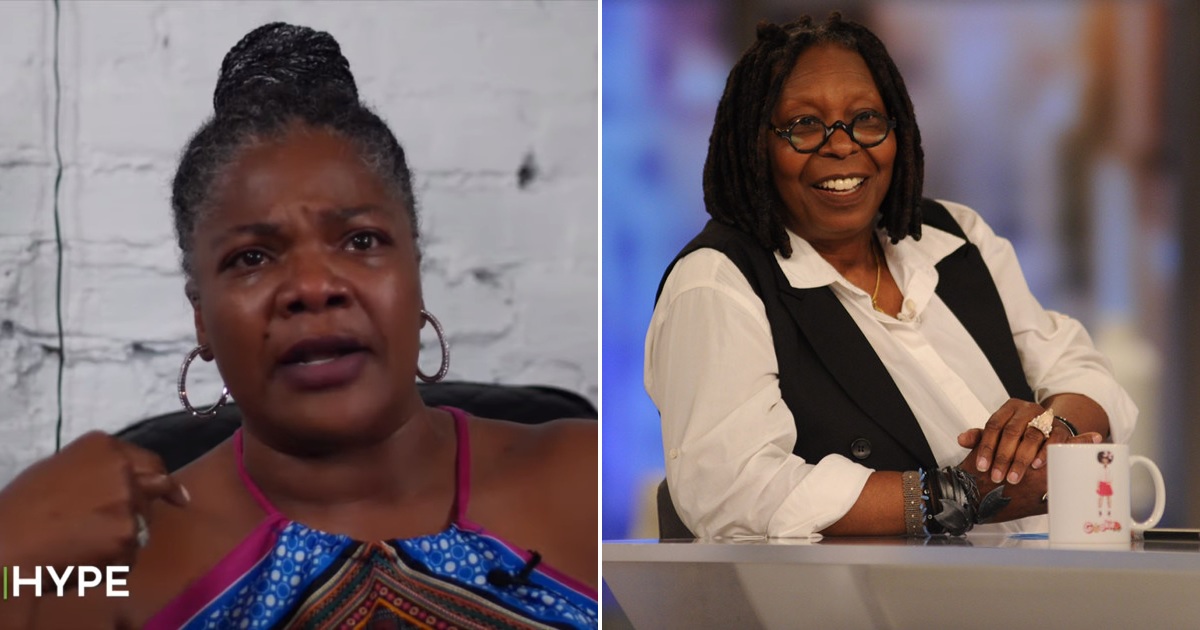 Mo'Nique has made waves fighting for black female comedians to be paid what they deserved. And recalling Whoopi Goldberg's salary at The View recently brought her to tears, especially since Whoopi has not been supportive of Mo'Nique's pay equity crusade.
In a recent Comedy Hype interview, Mo'Nique became emotional when revealing that a backstage conversation with Whoopi about her View salary left her hurt. She was shocked to learn an icon like Whoopi Goldberg was being paid so little.
"When I get Whoopi Goldberg on the flip saying, 'F**k them little ones coming behind you. You better give a damn about you,' that crushed me that day in her dressing room," she said.
"Because Whoopi Goldberg told me the salary she makes from The View, and that hurt my feelings. You've been there for 10 years and you accept them paying you that?

"And you're telling me, 'Don't worry about the little ones coming up?' God damn if I ain't gotta be worried about you too. Because you accept that salary, it makes it hard for me. And how hard do you think it's gonna make for the one who ain't here yet, because you accept that salary?"
It has been reported that Whoopi earns between $5 million and $6 million a year as the moderator for the ABC talk show. She joined the show in 2007.
Mo'Nique and Whoopi Goldberg clashed on-air last year over Mo'Nique's call for a Netflix boycott after the network only offered her $500,000 for a comedy special. In comparison, Amy Schumer earned $13 million and Dave Chappelle and Chris Rock both earned $20 million.
The comedian initiated the boycott in an effort to stand up for her and other female comedians' worth. But Mo'Nique said that she was uncomfortable by Whoopi telling her not to be concerned about the pay for upcoming black female comedians.
"To stand in my sister's dressing room, and she says to me, 'You can't be worried about the one coming up.' What if Moms Mabley didn't worry about you? What if those ones didn't make it better for us? So, I tried not to take it personal, but it's personal.

Because these are the women I look to. So, I don't want the little girl who's not here yet… or a little girl down the street at the juice bar… I don't want her to walk away and say, 'That ain't who I thought she was.'"
During the Comedy Hype interview, Mo'Nique also elaborated on her issues with Oprah Winfrey, which mostly stem from her feeling exploited after Oprah hosted Mo'Nique's mother, father, and brother on her talk show.
Be the first to receive breaking news alerts and more stories like this by subscribing to our mailing list.